Help Now: Type O Blood Shortage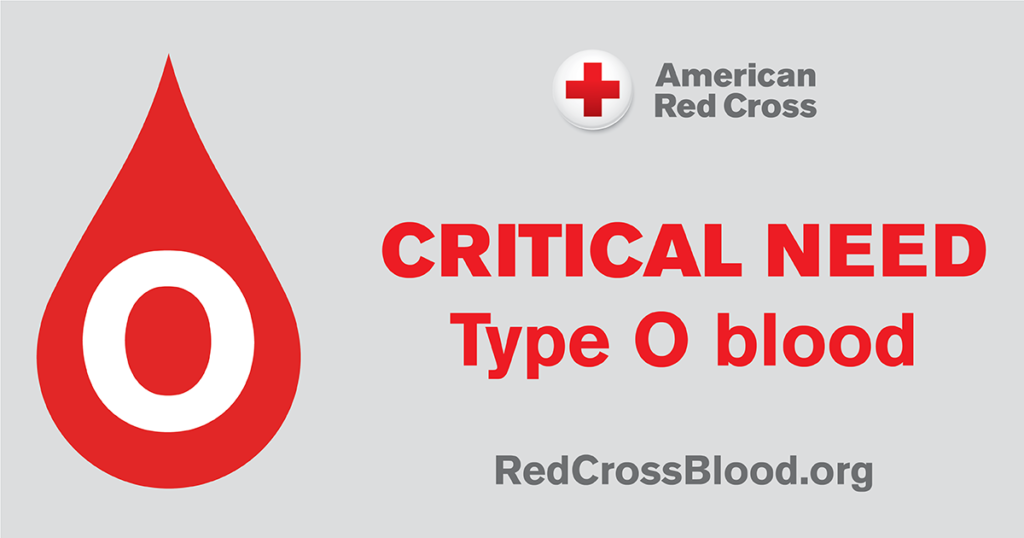 Spring is a busy time of year for many people, but the need for blood and platelets doesn't let up.
Last month, more than 11,500 fewer donations were collected than needed as spring break schedules and end of the school year activities contributed to a low turnout of blood donors. As a result, the American Red Cross has a critical shortage of type O blood and urges type O donors to give now to ensure blood is available for patients in need of lifesaving treatments or facing traumas.
Right now, the Red Cross has less than a two-day supply of type O blood available for emergency rooms – where it can be most critical.
Type O donations are being distributed to hospitals faster than they are coming in. Type O blood is the most needed blood group by hospitals but is often in short supply. All eligible donors – especially type O donors – are urged to roll up a sleeve as soon as possible.
In thanks for helping meet patient needs, those who come to donate blood or platelets with the Red Cross May 1-June 10 will receive a $5 Amazon.com Gift Card via email. (Restrictions apply, see amazon.com/gc-legal. Additional information and details are available at RedCrossBlood.org/Together.)
Don't wait – help now!
Make an appointment to give blood or platelets by downloading the free Blood Donor App, visiting RedCrossBlood.org or calling 1-800-RED CROSS (1-800-733-2767).
Let your friends and family know there is a type O #BloodShortage and ask them to give now.
Bring someone to donate with you.
Every day, volunteer blood and platelet donors across the country are needed to help save lives. Your support can help ensure that blood products are there for accident and burn victims, heart surgery and organ transplant patients, and those receiving treatment for leukemia, cancer or sickle cell disease.
Please, make an appointment to give NOW.