J&J vs. ARC Comes To An End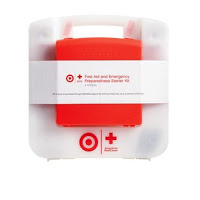 When I was interviewing for my current job last August, I'd tell friends that I was applying at the Red Cross and they'd almost unanimously reply with the same thing — "Oh man, you'll have to deal with that Johnson & Johnson lawsuit."
And when I actually got here, J&J was still a huge topic of discussion, with updates coming from national headquarters on an almost weekly basis.
Well, the good news is that, for the most part, it's all over.
The better news is that the American Red Cross proved victorious.
And the even better news is that a lawsuit is no longer what springs to mind when people hear about the Red Cross.
If I were interviewing today, I think I'd get, "Wow, you'll be wrapped up in Myanmar and China relief efforts." Or maybe, "Gee, you'll get to work on that cool neighborhood preparedness project." Or even, "Oh, I heard about those emergency warming centers for the homeless."
So I'm glad that the J&J decision didn't stand in the way of me taking this job. And I'm even happier that the Red Cross is now being recognized for the incredible work we're doing down the street, across the country and around the world…instead of in a courtroom.