Look Pretty, Support China Relief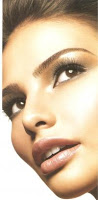 Those of you who know me, know about my secret life as a writer for Portland Picks. The guide to all things fashionable (and yummy!) in our fair city, writing for PP makes me a bit of a self-proclaimed expert when it comes to beauty products.
With that said, I'm about to give you a tip that the Picks hasn't even seen…head to Beth Bender Beauty, make a purchase of any beauty product (with summer approaching, I'm trying the Beauty Balm) and they'll donate 15% to American Red Cross relief efforts in China.
And, oh yeah, it's through July, so if you need a good birthday, wedding, anniversary or any other type of gift, definitely check it out.