Red Cross Takes On Best Pic Noms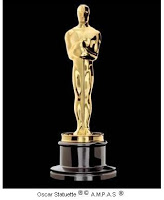 On Sunday night, I'm headed to my first ever Oscar party. To be honest, I've been out of touch with movies as of late, so I've only seen one of the Best Picture nominees. Instead, I'm going for the chance to dress up, which is stunningly rare in these parts. But I digress…
I spotted these odes to the Best Picture noms over at http://www.redcross.org/ and thought they were somewhat cute, if a little cloying. But, in honor of Sunday's event, here's the Red Cross take on the honorees (with a little editing from yours truly):
The Curious Case of Benjamin Button
Cradle to grave, the American Red Cross can touch everyone's life. From infant/child CPR classes to planned giving, the Red Cross can help, no matter what your age.
Frost/Nixon
Since 1913, the President of the United States has been the honorary chairman of the American Red Cross. And that's the truth!
MILK
Got Red Cross? Get involved and become a volunteer. We always welcome a diverse crowd.
SlumDog Millionaire
Who wants to be a millionaire? The Red Cross. Help us raise $100 million for the Disaster Relief Fund, depleted after an active year of disasters.The Reader
Read between the lines; there's no greater love story than saving someone's life. Consider signing up for our next Singles CPR class!