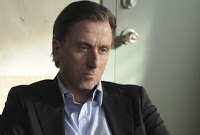 I rarely ever admit to being wrong, but hey, sometimes it happens.
Last week I told you to tune in to that night's episode of "Lie To Me" to see some American Red Cross volunteers in action. Turns out it's actually showing tonight at 8 p.m. on Fox (that's KPTV for you Oregonians).
I'll probably never admit my wrongitude on the blog again — take advantage of this unusual opportunity to watch the show.