Looking for Some Guiltless 'Me-Time'? Donate Platelets.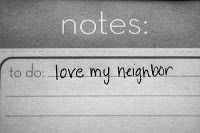 Life is busy. Between work, the gym, volunteering and little mundane (yet necessary) activities, I feel like I hardly ever have time to relax. My boyfriend says that I have a physical inability to relax and that I constantly have to be doing "something productive."
It's not that I don't like lounging around the house doing nothing (in fact, I love it), it's just that I sometimes feel guilty for having "me time." Shouldn't I be cleaning the house, doing laundry, writing a 'thank you' note, grocery shopping, or doing one of the other millions of things on my To-Do list?
(Ok, moving on to the point of this post; I'm getting stressed out as I type.)
If you suffer from "Me-Time Guilt" and "To-Do List Syndrome" (both definitely not official terms) like I do, I have the perfect solution for you: donate
platelets
at the Red Cross. It's the most guilt-free way to relax AND do something productive and philanthropic (help save lives!). The platelet donation process takes up to two hours, giving you plenty of time for some R&R. The Red Cross has a library of movies to chose from (or bring your own) that you can watch while you're donating… completely guiltless Me-Time!
This week the Red Cross in Portland is experiencing a high number of cancellations for platelet donations. We need you to help ensure that platelets are available for patients in need. Please call 1-800-GIVE-LIFE or visit
http://www.givelife.org/
to make a platelet donation appointment.