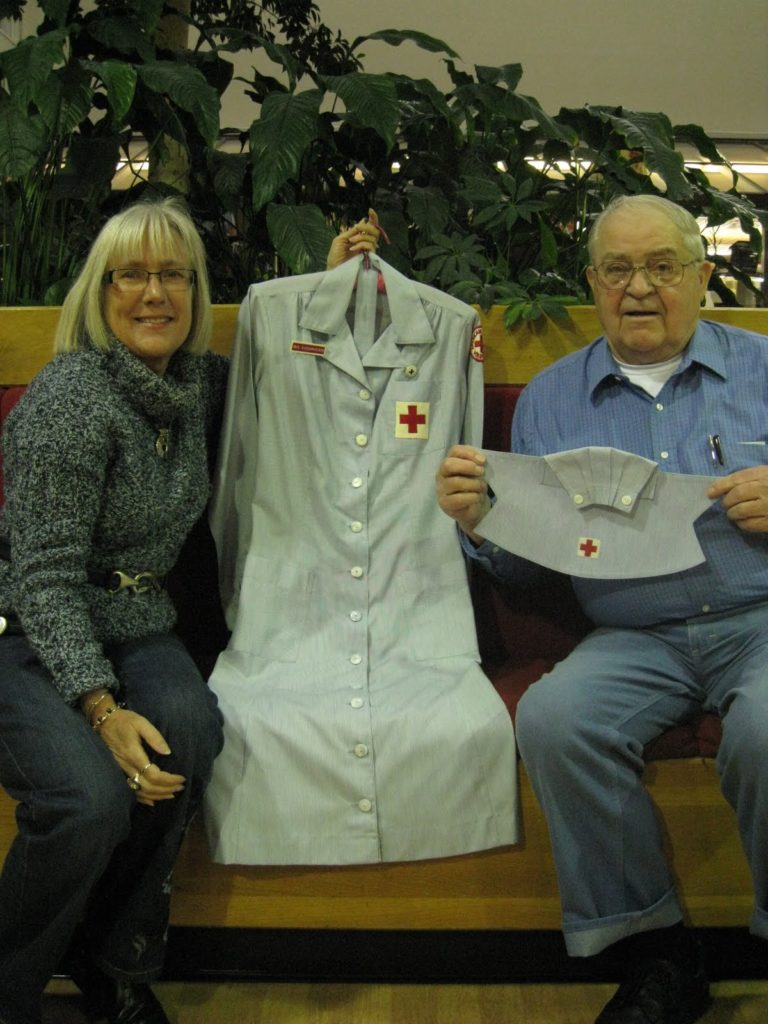 This morning I met someone who absolutely warmed my heart. Ray Schumacher, 82, drove to the Red Cross Portland Center to deliver a piece of our history: his wife's Red Cross volunteer uniform.
Ray's wife Leona passed away last year. He couldn't remember exactly when Leona volunteered at the Red Cross, but he guessed the late 50s or 60s. She was likely a nurse's assistant or blood donor canteen volunteer.
With a shaky voice and teary eyes, Ray told us that Leona would be very happy to know that her uniform made it back to the Red Cross. We promised him that we would take great care of it for her.
Photo: Red Cross community relations specialist Sandi Lesh holds Leona Schumacher's vintage Red Cross uniform. Ray Schumacher holds the uniform's matching hat.