Filling Your Tummy For Japan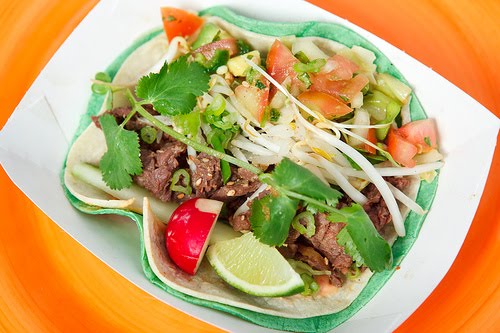 As a self-proclaimed PDX foodie, I feel it is of the utmost importance to point out two tasty ways to support Red Cross Japan Earthquake & Pacific Tsunami relief efforts while filling your tummy with delicious, delicious food.
Second, the folks from
KOifusion
(one of the most popular food carts in the city) are throwing an "
Art & Soul For Japan
" fundraiser tomorrow night, featuring raffle tickets, a silent auction and, of course, delicious Korean tacos. The prizes sound amazing (check out the
grayling jewelry necklace
!).
Eat up!