Teen Workplace Safety Tip Sheet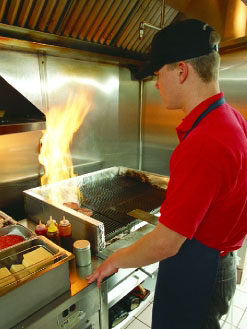 For many of us, getting our first jobs as young teenagers signifies a passage of freedom in which we are able to begin earning, spending and saving our own money. In this exciting time it is easy to overlook safety hazards in the workplace.
Parents, teachers and teens alike may be unaware that
young people under the age of 25 are twice as likely to get hurt on-the-job than older workers.
It is important for young adults in the workplace to
receive
proper safety training and knowledge as to hazardous tasks or conditions they might encounter in their place of employment.
To find out what questions to ask an employer, laws pertaining to meal and break periods and a
list of
prohibited
occupations for minors both under the ages of 16 and 18,
view the new tip sheet
.
Teens might also consider signing up for a first aid class at their local Red Cross (if it's not already offered by their employer), so they know how to treat injuries in the workplace when, not if, they occur!