Pink Martini Single Helps Japan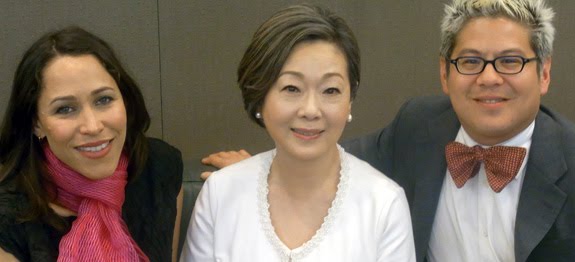 Did you manage to score that
Beastie Boys 7″ on Record Store Day
? No? Well, you're not alone — I hear that it sold out within two hours, which means great support for Red Cross Japan relief efforts.
The good news is that I've got another hot music tip for you, and this one's from a band that's a little closer to home — Portland's own beloved
Pink Martini
.
Working with the folks at Starbucks, the band created the single "
Yuuzuki
," with guest vocals from Japanese actress, Saori Yuki. Better yet, all net proceeds from the
purchase of the song on iTunes
go to support Red Cross efforts in Japan.
What instruments do we hear in this arrangement?
What don't you hear?! This piece has "kick-ass" drums, it has bongo, congas, bass, 12-piece strings sections, harp, koto, the flute (played by Tadashi Nagai –the former Consul General to Japan for Oregon and also the Japanese ambassador to Serbia & Montenegro), The Pacific Youth Choir and piano. We put it together very quickly and I love it!