Tracking Santa with NORAD and Google Earth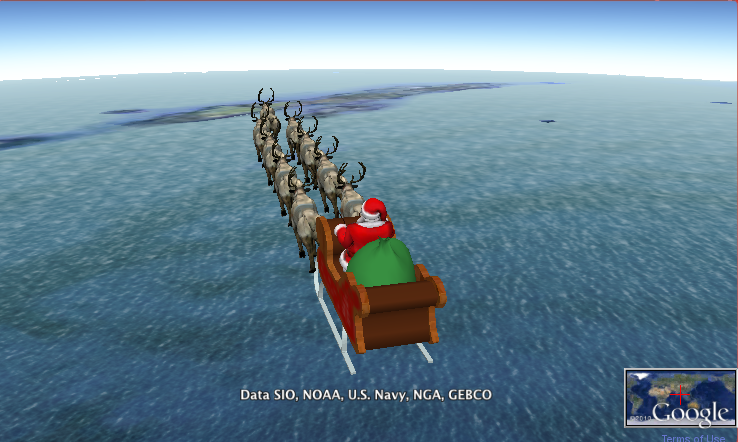 Once again, Google is running its Santa tracker, a collaboration with NORAD that shows Santa Claus' location around the globe. Google-owned YouTube is also offering a snowflake button that adds gently falling snow on top of whatever video you're watching, as well as turning the progress bar counter into a single flake.
And if that's not enough for you, Google is also offering a way to leave voice messages for Santa, as well as creating personalized video and audio messages for others using its SendACallFromSanta.com site.
Frequently Asked Questions (FAQs)
And as it's done in years past, Google's put a bit of holiday cheer on its usually stark white search page.The new design went live today ahead of Christmas. The doodle changes colors and plays "Jingle Bells" after users light up each note with their mouse. Clicking on the page itself does a search for "happy holidays."The design itself is strongly reminiscent of the glowing Lite-Brite toys, which light up in various colors after being poked through thick, black construction paper. Once animated it looks like plain old holiday lights.Happy Holidays from the staff and our amazing volunteers at the Oregon Chapters of the American Red Cross!