Volunteer Profile: Nathan Rippe – Learning life skills from Red Cross internship
Nathan Rippe, a junior
at De LaSalle High North School, joined the Corporate Internship Program (CIP) and
chose the option to volunteer with the American Red Cross at the Cascades
Region main office in Portland. Unlike his peers' continuous focus on social
media, Nathan was more interested in face-to-face interaction with people and
working in a demanding environment. He had already accelerated his school
curriculum, graduated early and was taking college-oriented class work. He
wanted to be engaged with work that was needed and made sense, spending time
providing services to others. It made so much more sense to him. "Volunteering
with the Red Cross provided me the opportunity to focus on challenging work. I
found the work demanding and I was allowed significant freedom in completing
the tasks that were given to me. It felt refreshing to work around other
capable and committed adults on work that made a difference for those it
touched."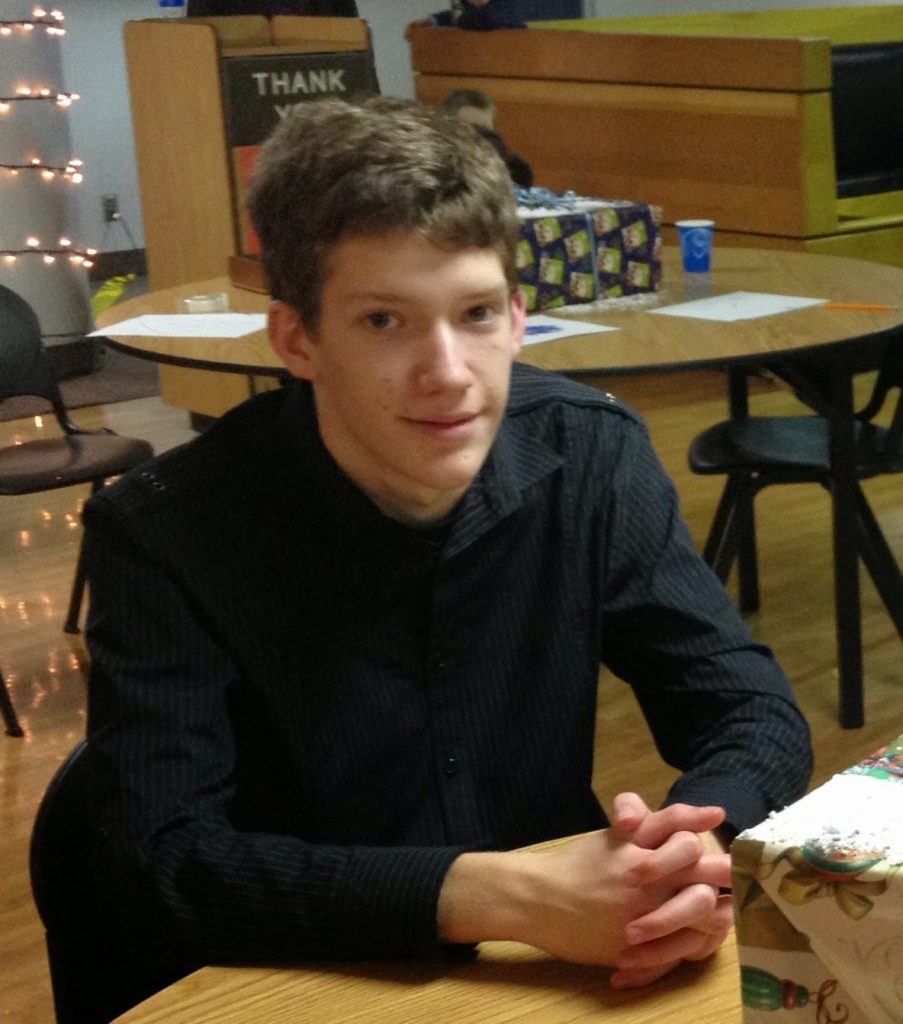 Nathan worked with
the region's training coordinator to update and improve the effectiveness of
the SABA program. He did much of the basic computer work to move our chapter
toward a non-paper dependency. Later he worked on the Volunteer Connection
program, taking steps to ensure it ran smoothly. Many of the programs were
three to five years old and needed significant innovation to bring the
practices up to date. Nathan is attracted by the problem-solving skills this
work demands.
Last September he
began working with other Red Cross volunteers. "The work I was doing became so
much more rewarding as I was forced to develop my interpersonal skills and work
with the intelligent employees and volunteers around me. I can see that the
people skills and problem solving capability are going to serve me well as I
move into more advanced schooling, and certainly as I begin to compete for a
job."
Ron Johnson, a key
leader in Volunteer Services, worked closely with Nathan for a time and says, "Nathan
was kind of shy at first. But you could see him grow every day. Initially he
focused a lot on training records and preparing the course materials for the
trainers. When Nathan worked on the class setup, you knew everything was going
to be there and in order. Currently he is handling the badges for all new
volunteers. Actually, this is a fairly technical process and it also involves
ensuring each volunteer's profile is up to date. I saw Nathan at the Christmas
party recently and was impressed with how outgoing he had become. He was fully
engaged with the other volunteers and employees at the party."
At an earlier time
Nathan worked in restaurants part time and he was surprised how limited many
fellow workers were in their focus. According to Nathan, "Working in the Red
Cross has made me more aware of the larger world and how other adults think and
operate." Nathan would like to continue working with the Red Cross while
remaining in school and eventually move into disaster services.
Our Volunteer
Profile series offers a weekly look at some of the amazing volunteers who help
drive the American Red Cross mission forward. Approximately 1,700 volunteers in
the region serve as the backbone of our organization. This series is written by
our communications volunteer, Patrick Wilson.