Mark Your Calendar to Support the American Red Cross on #GivingTuesday on 11/29
Black Friday. Cyber Monday. Giving
Tuesday.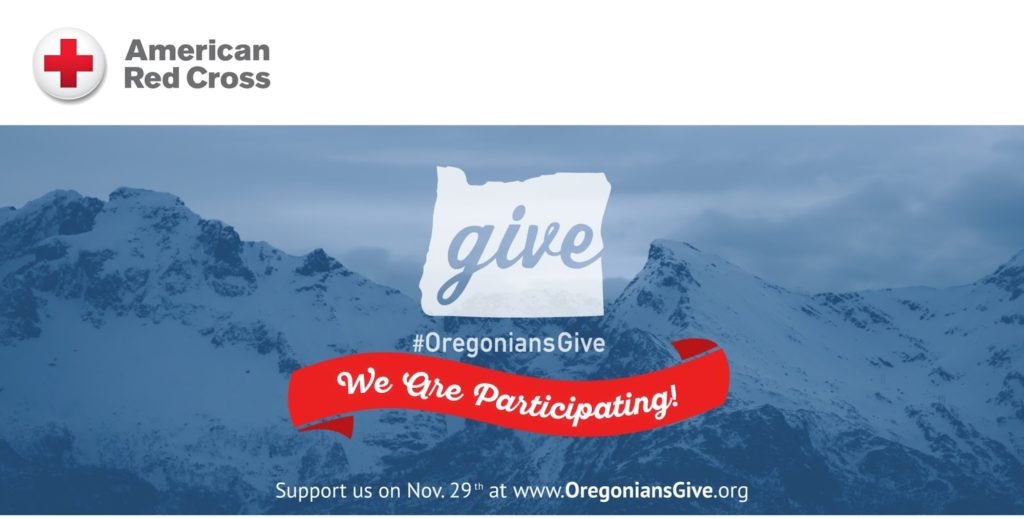 We've feasted with family and friends,
hit the shops (or a computer) for great deals and now it's time to give back to
our local community. This coming Tuesday, November 29, is #GivingTuesday – a
worldwide celebration of charitable giving. This year, join the
#OregoniansGive
movement and support your local Red
Cross.
Help the Red Cross respond to local disasters, deliver
preparedness education, provide blood to patients in need, train Oregonians in
lifesaving skills, and support military families before, during and after
deployment. On Tuesday, November 29, visit the
#OregoniansGive
website
and make a donation to the
Red Cross. Contributions stay local to support services in our community.
Local volunteers
like Julie help provide 24/7 global support and connect military families with
loved ones for important life events. Learn about how
Julie
helped Joyce
bring her military son home
from deployment to be with his father before he passed away by clicking on the
picture below.