Local Red Cross Responds to 137 Disasters, Helps 472+ People in Oregon and Southwest Washington this Fall
In addition to disaster
response at home, 159 local volunteers deployed to help people affected by disasters
across the nation in the past three months.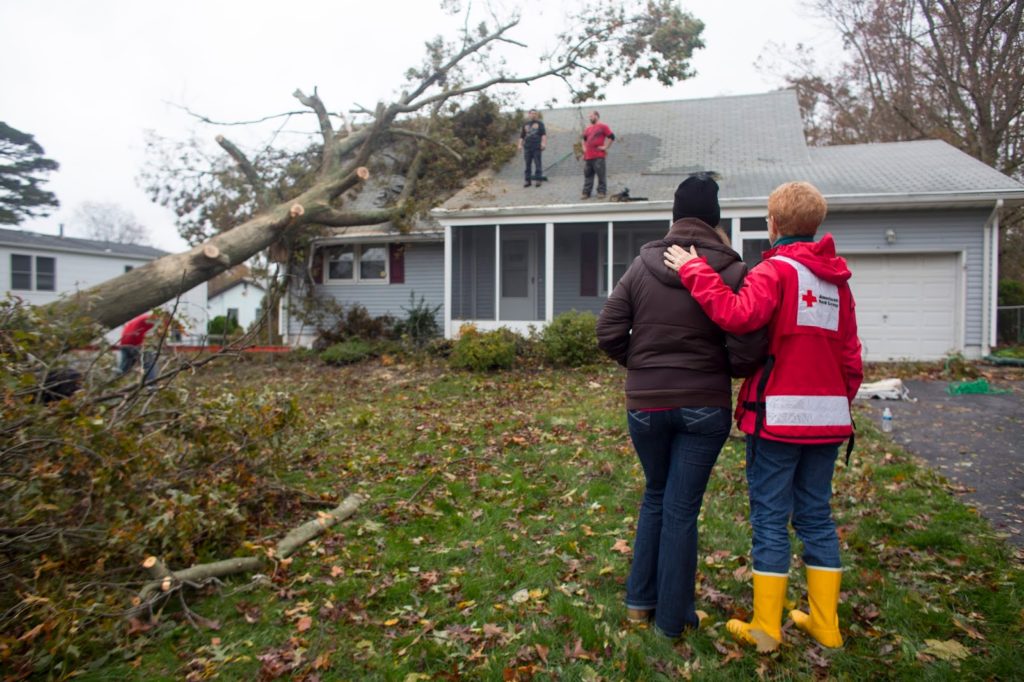 Red Cross response to winter storms.
PORTLAND, Ore.,
December 1, 2016 – This fall, volunteers and staff with local American Red Cross in
the Cascades Region have worked diligently to help people affected by disasters
in this region and beyond. Since September 1, 2016, the Red Cross in Oregon and
Southwest Washington has helped more than 472 people affected by 137 local disasters.
Disaster responses September 1 – November 30, 2016, included large incidents like
the explosion in NW Portland and the tornadoes on the Oregon Coast as well as home
fires that affect a single family.


In addition to local disaster response, 159 Red Cross
volunteers from Oregon and Southwest Washington deployed to other major disasters
throughout the nation to assist people affected by flooding in Louisiana,
wildfires in California, flooding in Iowa and a hurricane on the East Coast.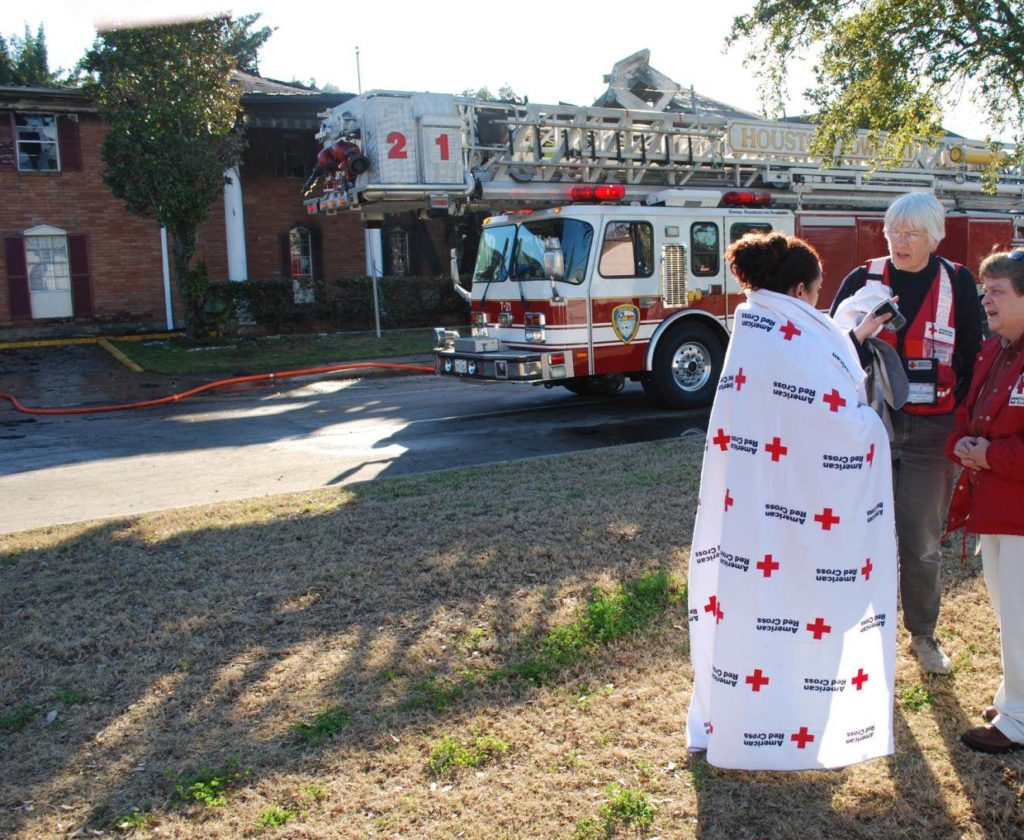 The Red Cross in our area responds to an average
of two home fires every day.
"We have seen an
unprecedented number of disasters this year," said Amy Shlossman, Chief Executive
Officer for the American Red Cross Cascades Region. "From hurricanes and
flooding on the East Coast to home fires and tornadoes here at home, the Red
Cross has been there to help people when they need it the most. Our volunteers
are among the first responders, providing shelter, meals, comfort and hope to
people affected by disasters big and small."
The Red Cross responds to home fires, floods, wildfires,
storms and other disasters by helping those affected address their immediate
basic needs and begin their recovery. Red Cross staff and volunteers provide
disaster assistance such as help with temporary housing; food; clothing; comfort
kits with personal hygiene products; information about recovery services; and
health and mental health services.


The Red Cross is a not-for-profit organization that
depends on volunteers and the generosity of local donors to fulfill its
mission. The Red Cross has
launched its holiday giving campaign, which urges people to give something that
means something through a donation to the Red Cross.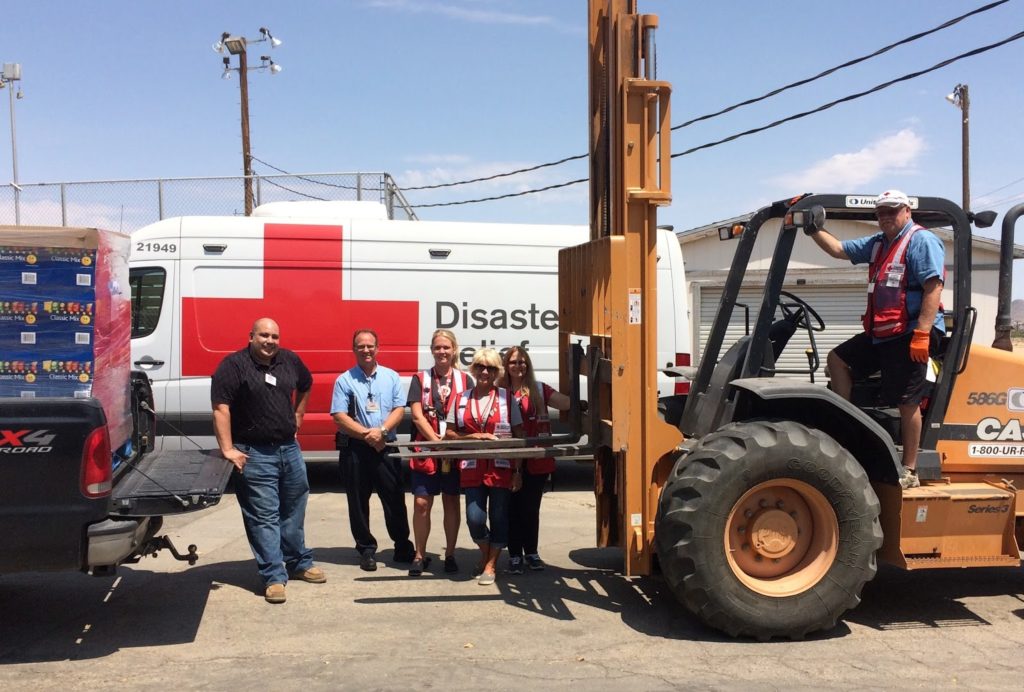 Local volunteer, Louise deployed to
California to help with historic wildfire relief.
A
donation of $250 provides a night of emergency shelter and meals for a family
of five.

A
donation of $335 helps deploy an emergency response vehicle to provide
assistance to a community in need.

A
donation of $500 provides comfort kits for 200 armed service members.

A
donation of $1,650 enables the Red Cross to deploy a volunteer to a relief operation

for 11 days – the average length of a
disaster deployment.
This holiday season, people can
help those who need it most through the Red Cross in four ways: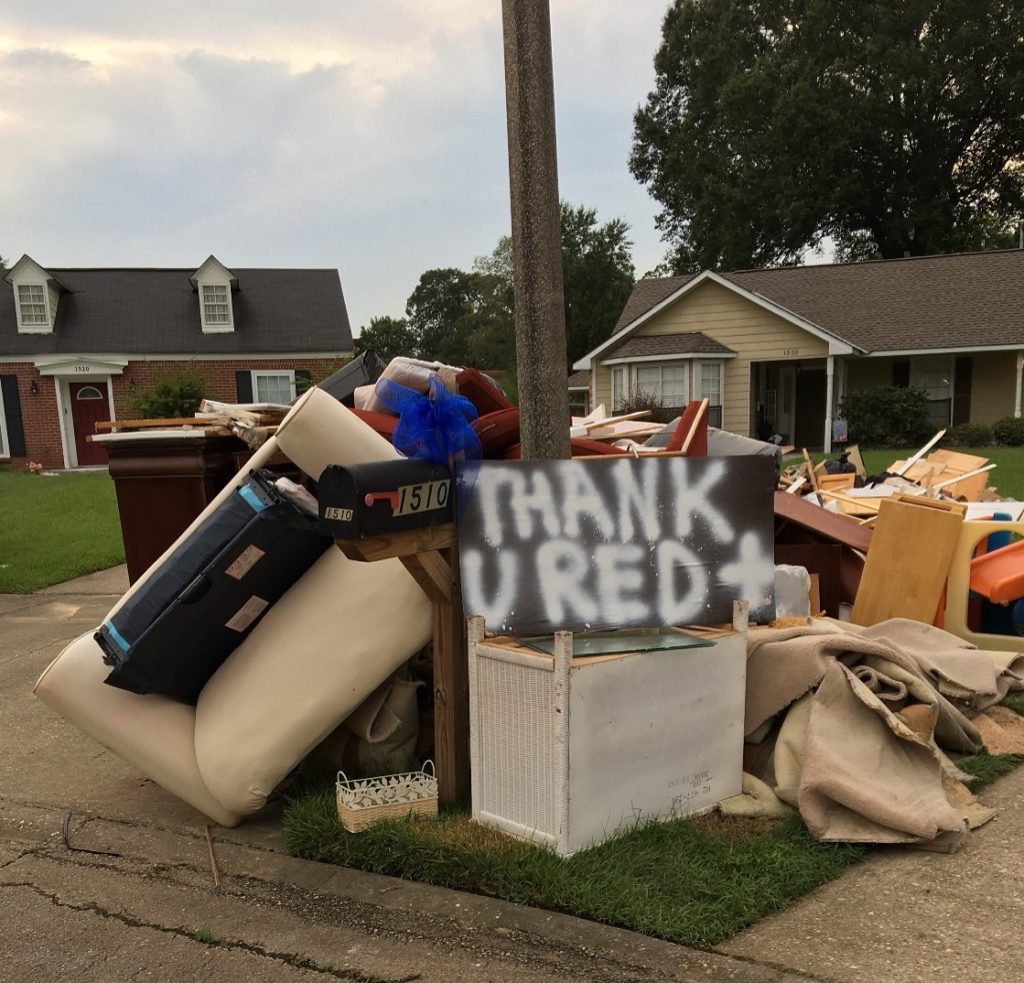 A photo captured by our volunteer in Louisiana
following historic flooding this year.


DISASTER SERVICES Disasters affected thousands of people this year. From
home fires to wildfires, floods, tornadoes and hurricanes, every nine minutes
the Red Cross responds to a disaster across the country. Financial donations can
help the 70,000 people who turn to the Red Cross every year for assistance with
disasters big and small.
BLOOD SERVICES As many as 44,000 blood donations are needed every
day across the country to meet the needs of hospital patients. The holiday
season is a particularly challenging time to maintain a stable blood supply
with schools out and regular donors away. A single blood donation to the Red
Cross can save up to three lives.
SERVICE TO
ARMED FORCES Many members of the
military will be separated from their loved ones during the holidays. By
remembering them through the Holiday Mail for Heroes program, help lift their
spirits with a thank you card. Visit www.redcross.org/MailforHeroes to participate.
BECOME A VOLUNTEER One of the greatest gifts someone can give is the
gift of time by becoming a Red Cross volunteer. Visit the "Ways to
Volunteer" information on the Red
Cross web site to learn how (www.redcross.org/Volunteer).