What Was It Like Responding to Hurricanes in Puerto Rico and St. John Island?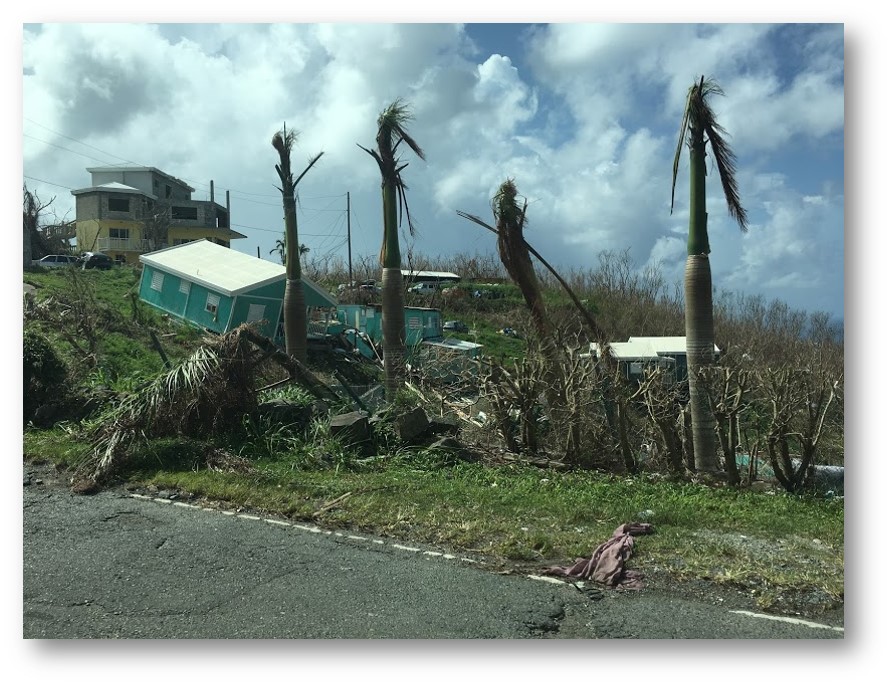 Shifted Buildings and Decimated Palm Trees
"It was a life-changing experience, and
I would go back in an instant." — Cyndi Dahl, Red Cross Disaster Relief Worker
and Executive Director for the Central Oregon Chapter of the Red Cross Cascades
Region.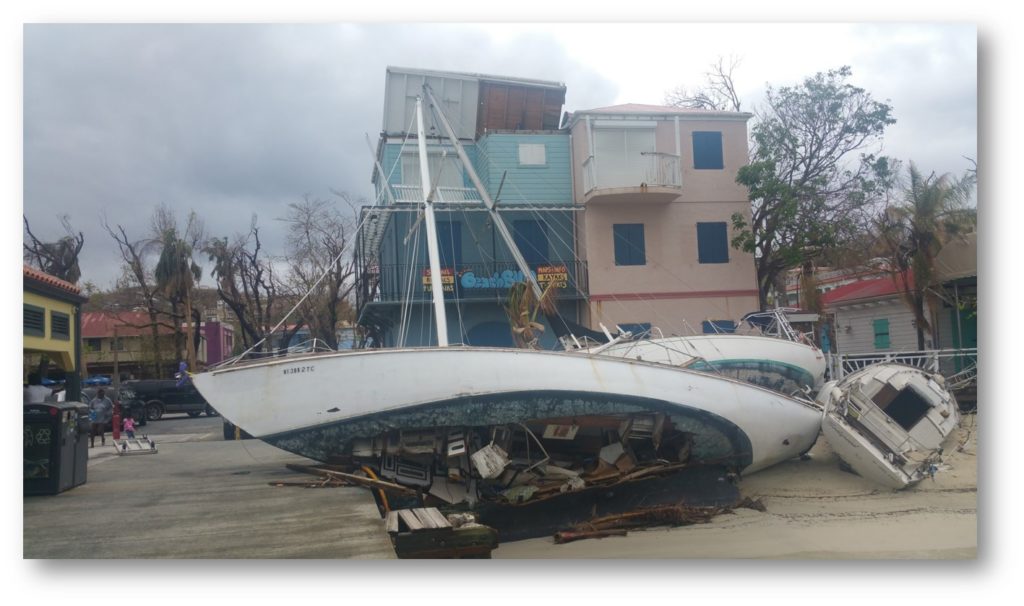 An Upturned Boat Flung onto Land
Cyndi
Dahl, Executive Director for the Central Oregon Chapter of the Red Cross
Cascades Region, recently returned from a month-long deployment to the island
of St. John where she aided in disaster relief in the wake of two historic
hurricanes that hit the U.S. Virgin Islands late this summer.
Dahl,
who was hired in 2015 but has been a Red Cross volunteer in some capacity for
more than twenty years, worked as part of a team from the Red Cross of Oregon
and Southwest Washington that deployed to the U.S. Virgin Island response in
September. From the moment the team left the mainland U.S., the journey was an
eventful one. Our responders took a flight from Portland to Atlanta, where they
then departed for Puerto Rico. Upon nearing the island, the plane circled for
two hours, waiting for favorable landing conditions amidst troublesome weather
conditions. The plane eventually had to land in the Dominican Republic to
refuel before it could land at the airport in Puerto Rico. From then, it took a
number of days to secure safe passage by ferry to the island of St. John. Then
the real work began.
"My
role focused on external and community relations," said Dahl. "I was
responsible for communicating and facilitating collaboration with partner
organizations and community resource agencies, and then relaying relevant information
to residents of the island."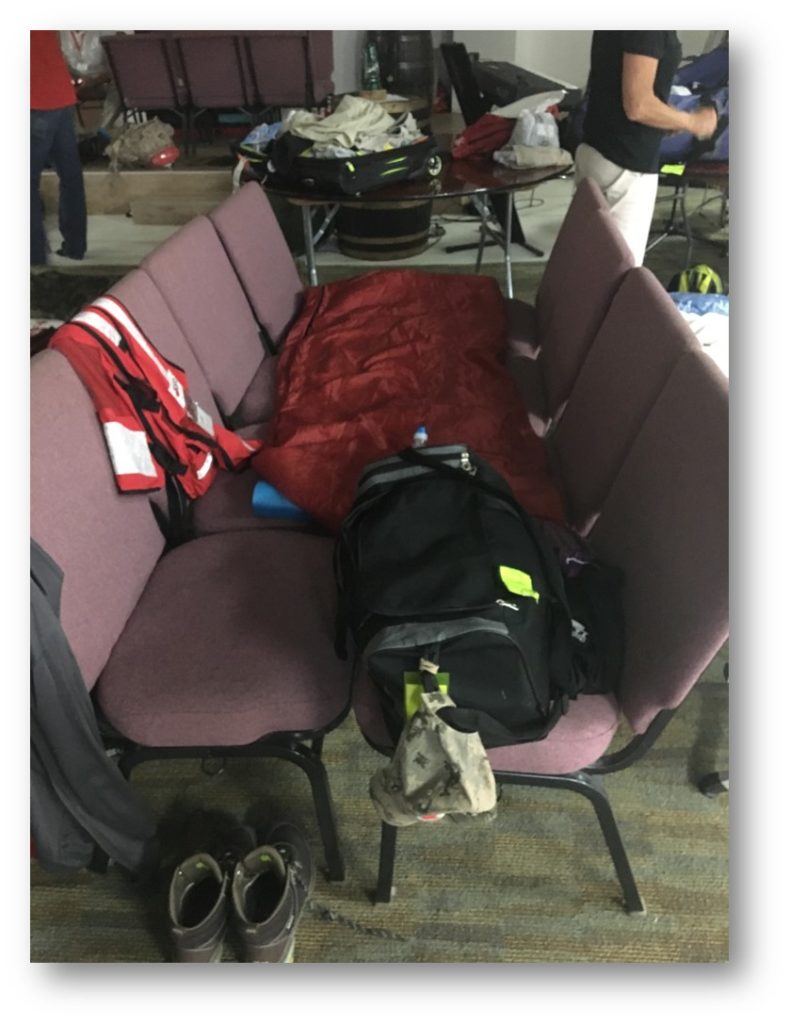 Cyndi's Makeshift Bed of Chairs
While
conditions on the island were far from ideal, Red Cross workers were greeted
warmly by locals and had everything they needed to bring supplies and services
to residents in need.
"Red
Cross workers were housed in a hotel that had no power, no internet connection
and no cell service," Dahl said. "But the space was clean and nice, and the
people who worked there took good care of us, making sure we had coffee every
morning. We had everything we needed to do the job we were sent to do."
Every
day, Dahl worked closely with community and partner organizations to assess the
island residents' greatest needs and how to meet them. By far, the greatest
needs were for water and food. Several times each day, Dahl and other
responders drove across the island delivering water and home-cooked meals for
people who needed them. At least two local restaurants stepped up in a big way,
each providing 1,000 meals per day that Red Cross responders then delivered to
residents across St. John. The residents of St. John were beyond grateful.
"It
was incredible to be able to see the difference we were making in people's
lives every day," said Dahl. "Aside from being able to provide meals and water,
just knowing the Red Cross was there was a massive comfort for the residents of
St. John. The moment they saw our red vests, they knew everything would be
okay. The feeling of being able to bring people that amount of comfort and hope
will be with me always."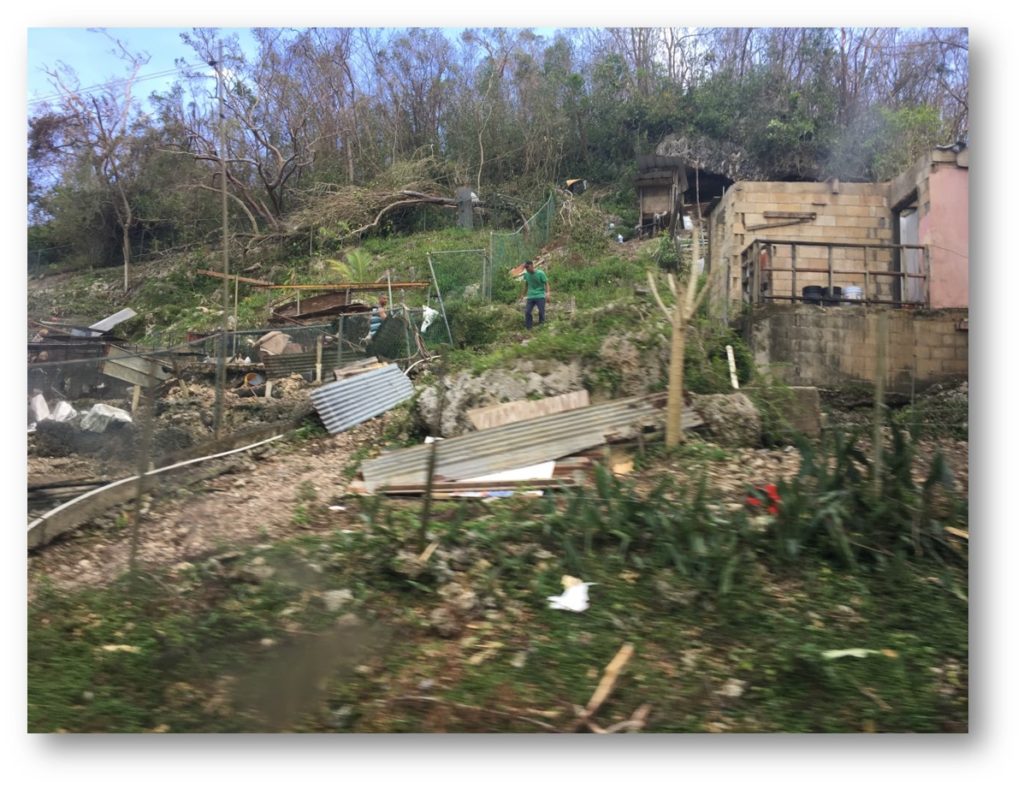 The Remains of a Neighborhood
The
severity of damage that St. John endured from Hurricanes Irma and Maria was
breathtaking. Few places had power, and those that did ran on generators for
limited duration. Fuel was hard to come by. Responders and residents had no
means of telecommunications for weeks following the disasters.
"The
only way to communicate with people for a while was to take a walk until you
found them," Dahl said.
For
Dahl, readjusting to her normal life following her deployment was surreal.
"It
was challenging to put things back in perspective after working nonstop in such
an urgent situation for several weeks," said Dahl. "Once I was back home, even
though I went back to work right away, it took a while for anything to feel as
urgent as it had before."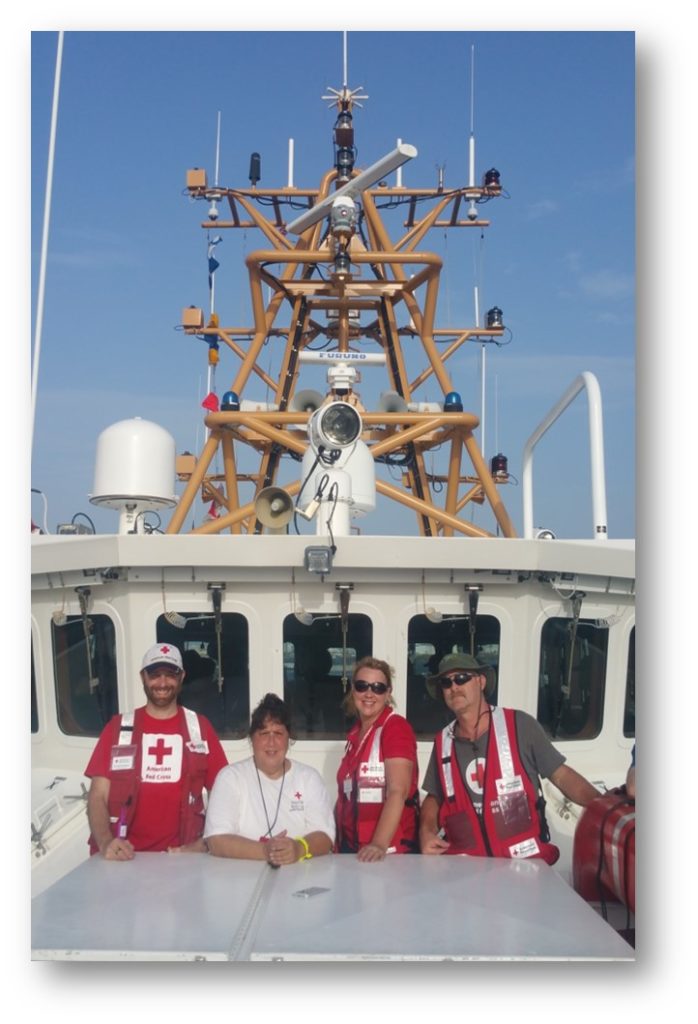 Thank You David Owens, Julia Bishop, Cyndi Dahl, and Ron Kincaid!
Despite
its many difficulties, Dahl's deployment experience was unique and one she
likely won't be forgetting any time soon. In fact, she's open to returning to
the disaster zone if given the opportunity.
"It
was a life-changing experience." Dahl said. "I know our relief efforts will be
long, and I would go back in an instant."
Recovery
in Puerto Rico and the U.S. Virgin Islands will continue for many months, but
the process has begun, and Red Cross responders like Cyndi Dahl will be there
as long as there is a need. To find out how you can help, visit our volunteer portal at
volunteerconnection.redcross.org.