When A Disaster Hits Your Hometown, 'You Act'
Story by Kalen Pippins / Red Cross Cascades Region
I was working when I first got the emergency alert that unusually strong winds were being forecast to hit Lane County, Oregon in early September.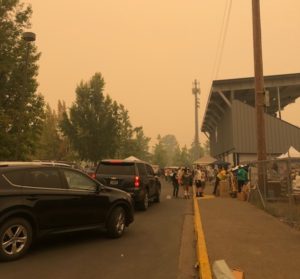 At the time, I didn't think much of it as we often get strong winds in the area.
Little did I know, only hours later, the air in my hometown of Eugene would be filled with smoke from some of the worst fires in Oregon history.
That was Monday.
By Tuesday morning the smoke from dozens of wildfires burning in Oregon was so dense I couldn't see more than four city blocks away.
I first noticed the impact of the quick moving fires by all the empty shelves where water used to be in Fred Meyer, my work place. Between Tuesday and Wednesday I must have worked over 20 hours with hopes to keep the essentials in stock.
That's when I messaged my volunteer supervisors from the American Red Cross about helping out.
Like many other volunteers I know, it's hard to find time day-to-day to pick up volunteer shifts or do training. But when extreme weather and wildfires hit your home, you act.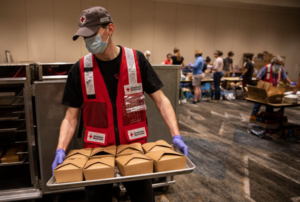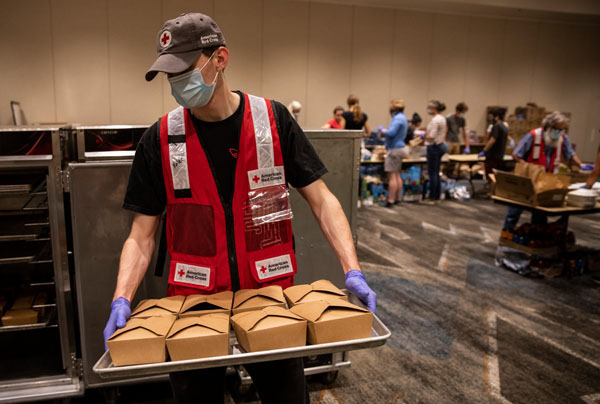 My first shift during the fires with the Red Cross was Thursday morning. I got an urgent text asking for help to feed evacuees. At the time we were tasked to feed 350 people.
It was only a couple days later that we were preparing three meals a day for more than 750 people.
The first days of this deployment were the hardest with evacuation levels constantly changing, the scrambling of evacuees to find safe shelter, along with volunteers and good samaritans working to set up relief efforts. In the initial hours, we only had four or five people to put together meals.
However, as time moved forward I witnessed first hand the good hearts people have. Within days there were hundreds of volunteers at evacuation points in Springfield and Eugene. Groups of six to 10 people would pack lunches and snack bags for evacuees.
Not to mention the businesses and local partners who made hundreds of sandwiches or dinners every single day.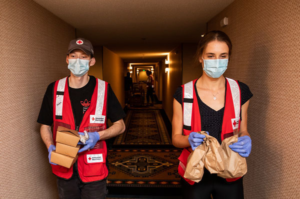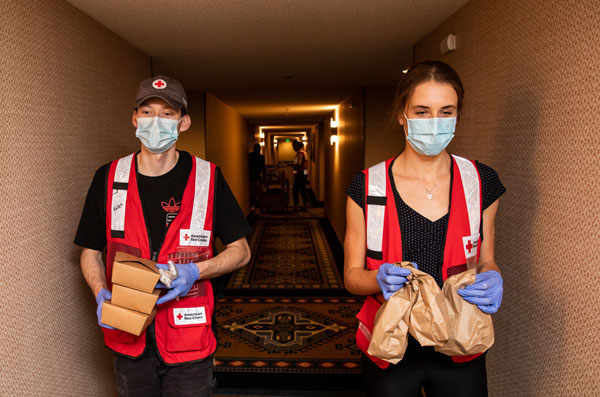 Our community seemed small to me before this, but I now see how full of good it is. Everyone's goal was to take care of those affected and rebuild what was lost.
Though my role was small, each person made a huge impact in making evacuees feel safe. Between dropping off supplies, providing hot meals, or donating to the relief fund, it feels like every member in the community helped in some way.
We're now past the brunt of fire season for Oregon, but fires are still devastating many communities along the west coast.
Much like the time I spent with those impacted in Lane County, I know evacuees everywhere can rely on their friends and neighbors for support.
That truly is what the Red Cross is built for.