Cascades Region volunteer Nina Sjoding personifies the Red Cross mission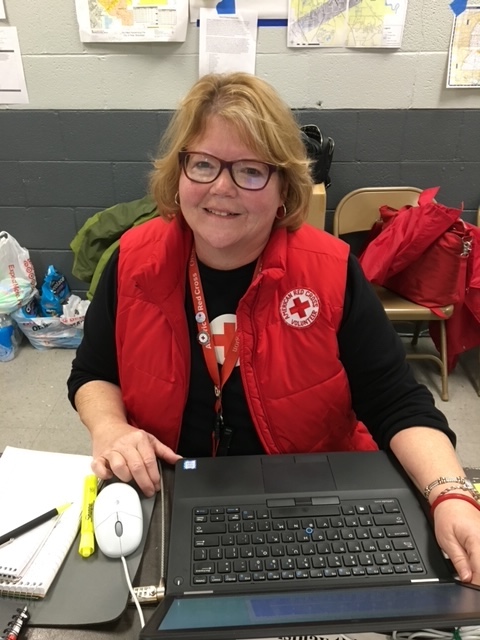 Story by Harriet Vanderbilt/Red Cross Cascades Region
Nina Sjoding lives the Red Cross mission.
She is passionate about her work as a Service to Armed Forces Resiliency Workshop facilitator and trainer, as a Disaster Mental Health volunteer, as a Disaster Cycle Services Instructor and as a mental health first responder.
Nina is dedicated to preventing and alleviating human suffering.
As a licensed mental health counselor, Nina worked at an elementary school. She offered guidance and positive direction to families facing uncertain circumstances. Her first volunteer work at Red Cross was in the area of Disaster Cycle Services. Nina offered her mental health expertise by providing education, tool, resources and emotional support.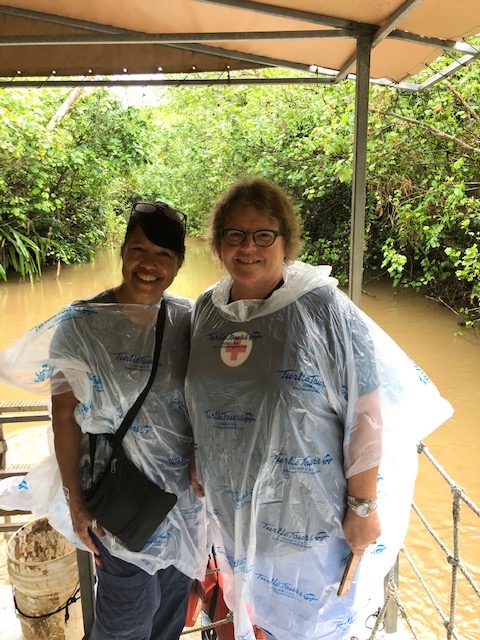 "When I was working at a disaster in Texas, I learned about the Service to the Armed Forces Resiliency Workshops for military families. At this time, these workshops were in person. Now they are on Zoom and are still well attended". Nina explained that the workshops focus on interpersonal coping and communication skills.
The workshops are interactive and encourage shared discussions, much like in-person meetings. They provide a safe learning environment for all military personnel, including partners, donors, service members, spouses, friends and staff members. Nina added that "there are workshops especially for kids, as well as for teens".
Once Nina became involved with Service to Armed Forces, she became a facilitator trainer for these workshops. She is currently a national Resiliency Workshop facilitator trainer. Nina is also involved in providing compassionate care to victims of natural disasters. Mental health professionals working with Red Cross must have a current license to be a disaster volunteer. Their professional skills allow them to be patient, positive, and keen to spotting early signs of trauma.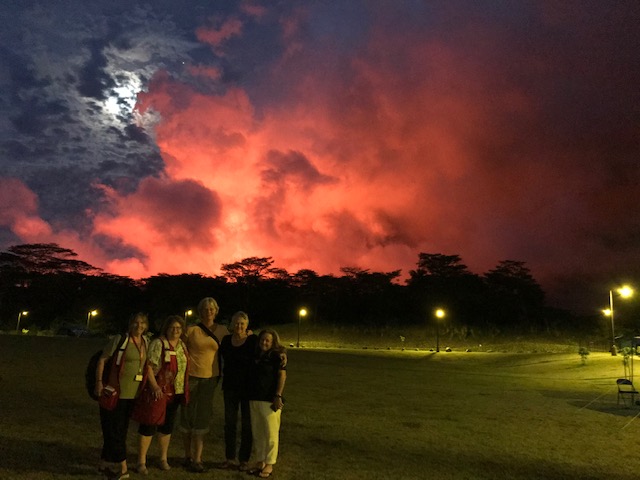 Nina is also a regular disaster responder. She has traveled far and wide to offer her valuable mental health skills and caring soul to those in need. Perhaps the farthest she has gone was to Guam and Saipan to help victims of the Super Typhoon Yuta in October of 2018. "I was sent as the sole mental health responder. One other volunteer was with me.
"I vividly remember the Kilauea Volcano eruption in April of 2018. It was a unique scene. The sky was red with sparks and tiny shards of glass. As lava hit the ocean, it created a gaseous haze called laze. It was difficult to find any housing for the victims on the island due to the extent of the eruption."
The Camp fire in Paradise in November of 2018 was the most devastating of all, where 86 people died. Fifteen mental health workers were sent to the Northern California site as part of an Integrated Care and Condolence Team. "We lived together and spent most of our working hours with families of the diseased. We had each other to support at the end of the day."
Nina's dedication and passionate energy is a "blending of my past, my present, and my future". I love to train, to teach, and to help alleviate human suffering."