Near Tragedy Leads to Life Mission: Priscilla Fuentes' Journey to the Red Cross
The Story of the Cascades Region Chief Executive Officer
Patricia Griffiths / Red Cross Cascades Region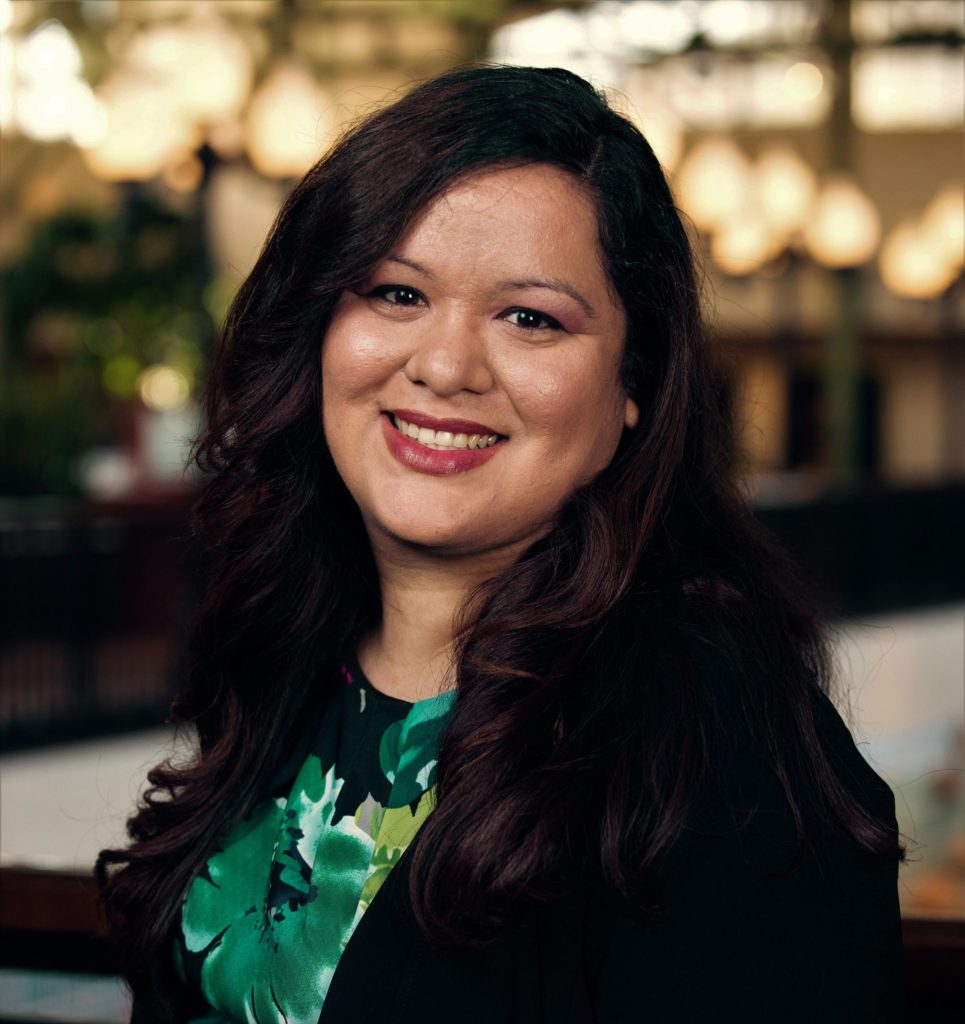 An acrid smell alerted 12-year-old Priscilla Fuentes that her family was in danger in their Washington home in 1997. She raced to her bedroom to see flames caused by a halogen light igniting her stuffed toys. Nearby, her young brother was asleep in his room, but the searing heat repelled her attempts to reach him. So, she tried to save him with "horrible screams that you can't imagine," she recalled, that fortunately acted as a fire alarm to save him.
Later that evening, her father mentioned that the Red Cross had come and offered vouchers for lodging, food, and other assistance. Priscilla asked why they would do that, because that her family "wasn't important." Her father's reply stayed with her for the rest of her life, "because they are good people."
That moment became the crux upon which she built her lifelong career at the Red Cross.
The preparation for that career likewise started with her parents, who "instilled a deep sense of giving back to the community," she said. Accordingly, she took a college internship with the YWCA domestic violence transition program for women. Through this internship, she moved from seeing nonprofits as a place to volunteer to envisioning them as her future career. However, she decided to redirect her career to administration, because she recognized she "would have a challenge separating from my empathy."
To pursue this venue, she moved to LA to earn a graduate degree in public administration. In addition, she moved through a number of short-term jobs, including working at a shelter for victims of human trafficking, which she referred to as one of the most intense things she'd ever done. Perhaps as a result, she found a less gut-wrenching job at the Red Cross in LA, where she worked in logistics with trucks and trailers.
Then, in 2011, she found "her Red Cross story."
She recalled the moment while at a meeting to organize aid to survivors of home fires. That triggered the "horrifying" memory of her childhood home fire and the kind offer of help from the Red Cross. At that point, the mission of the Red Cross clicked with her.
"When the Red Cross launched the Home Fire campaign (in 2014), I remember installing smoke alarms in people's homes to save people's lives," she said. "That's when I knew that I won't go to another organization in my career." (The Home Fire Campaign provides fire safety to people by installing smoke alarms and providing fire safety education free of charge.) She held to that pledge, and spent seven years at the Red Cross in Los Angeles in fund-raising and operations.
Then, in 2018, Fuentes took the position of Chief Operating Officer at the Cascades Region headquarters in Portland, Oregon. "I got here and fell in love with the Red Cross people, the volunteers, paid staff, the never-ending generosity of the people here," she said. "There are volunteers who get up in the middle of the night every night to go help!" She added, " I will forever be blown away by how much our volunteers and paid staff care."
After more than four years as COO, in August, 2022, Fuentes became the Cascades Region Chief Executive Officer. In this role, she wants the region to focus on four areas:
1-Retention and engagement of volunteers and employees, especially "helping our paid and unpaid staff grow and develop,"
2-Diversity, Equity, and Inclusion to better understanding, "who we are recruiting, how we are engaging services, and who our community is,"
3-A tighter partnership between the disaster services and biomed teams, and
4-Climate change, specifically, "how we can become more conscious about our carbon footprint."
Although Fuentes has a big picture strategy for the region, it is still important for her to be engaged with individual workers. "Every volunteer I get an opportunity to talk to and get to know a little more, blows me away every time," she said. "The level of dedication and commitment of the paid and unpaid staff!"
Her opinion of the staff was reinforced when she was on deployment in 2022 in the aftermath of Hurricane Ian. "I laugh, because when I was in Florida, I couldn't turn anywhere without seeing some people from here. It speaks to the culture we have here – folks dedicated to implementing our mission every day." She added, "It fires me up every day. It's a privilege to lead people."