Cheap Ice Cream and Fire Safety?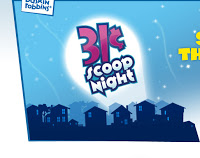 Two things that totally don't go together…or so you'd think.
Actually, Baskin-Robbins will be holding a
$.31 scoop night
on April 30 from 5 to 10 p.m. Not only is inexpensive ice cream great news, B-R is making it even harder to resist by also honoring firefighters.
Really, we're down with anything that helps prevent housefires. And if it involves ice cream? We're totally there.