Last Chance to Vote for the Blog!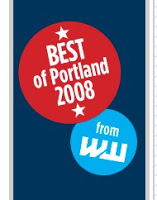 Okay, this is the very last time I'm going to bug everyone about this. VOTE FOR THE BLOG AREADY!!
If you don't know what I'm talking about, go here or here. But the bottom line is that we want you to go HERE and vote for our little ol' weblog in the category "Best Local Blog That's Worth Reading."
Do it now before it's too late!