Just "One Inch of Water" to Drown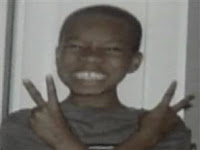 Renee Mitchell's column in today's Oregonian highlights the most important reason for getting trained in CPR and first aid…being able to save a life — your own or someone else's.
Mitchell even called attention to something I'd never heard of before — dry drowning. Very, very, very scary stuff.
More interesting tidbits:
This Saturday, from 8 to 11 a.m., you can sign young children up for a week of free, half-hour lessons. Drop by any Portland Parks pool, but get there early because spots are limited.
I found out yesterday when Renee called that our chapter has about 200 authorized providers (!). That includes all of these pools where instructors are Red Cross-trained to teach kids to swim.
Finally, it's not just about kids knowing how to swim, it's about YOU being trained in CPR and first aid. You can get those skills by signing up here.
(Photo of Johnny Jackson, Today Show)