Who Uses the Red Cross in a Disaster To Pick Up Women?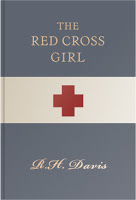 Okay, so Oregonian John Richards didn't exactly INTEND to pick up women, but pick up one he did…Iowan Michelle Peterson, who he'll marry this coming Saturday in Portland.
As John says, "When I met her, it was a disaster, a complete disaster." That disaster was Hurricane Katrina, and they met while volunteering for the American Red Cross.
It's a sweet story, told here by Oregonian columnist Margie Boule. Having worked a disaster response, I can say that there's not much time for romance, but there certainly are incredible, life-long bonds that are formed. This story doesn't surprise me, but it's poignant nonetheless!