Red Cross CEO Speaks About Power of Communications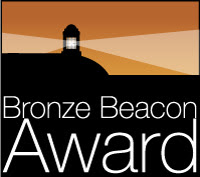 A while back, Robin and I had a frantic few days getting ready to enter this very blog in a communications competition. We don't know if we've won anything yet, but we do have an important announcement…The Bronze Beacon awards celebration will be a fundraiser for the Oregon Trail Chapter of the American Red Cross!
Here are three good reasons why you should come to the event:
1. Ten percent (10%) of all ticket sales will be donated to the Chapter.
2. Our CEO, Thomas Bruner, will be the keynote speaker, addressing how communications has helped our organization.
3. You MIGHT get to see Robin and me take home another award!
What: The Oregon Columbia Chapter of the International Association of Business Communicators (OCIABC) Bronze Beacon Awards
When: Wednesday, August 13 at 6 p.m.
Where: Kell's Irish Pub, 112 SW 2nd Avenue
Ticket Prices: $48 for members and students; $65 nonmembers
To purchase, click here.