Gustav: Where Your Money Goes
If you're considering making a donation to the Red Cross to help out people affected along the Gulf Coast, you might want to know where your money will go.
Your support ensures that we can operate shelters and provide meals for evacuees, victims and clean up workers. It also buys things like food, cots, blankets, toiletries and clean up supplies. It also means that we can move volunteers to the region and provide vital services like mental health and first aid.
This PDF should help: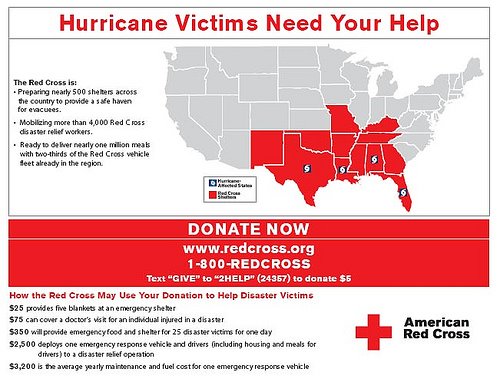 If you're interested in making a donation, you can always do so on our chapter website…if you want to designate to this particular disaster, please put Hurricane Gustav in the "Other" box.