Northeastern Oregon Red Cross Welcomes New Leader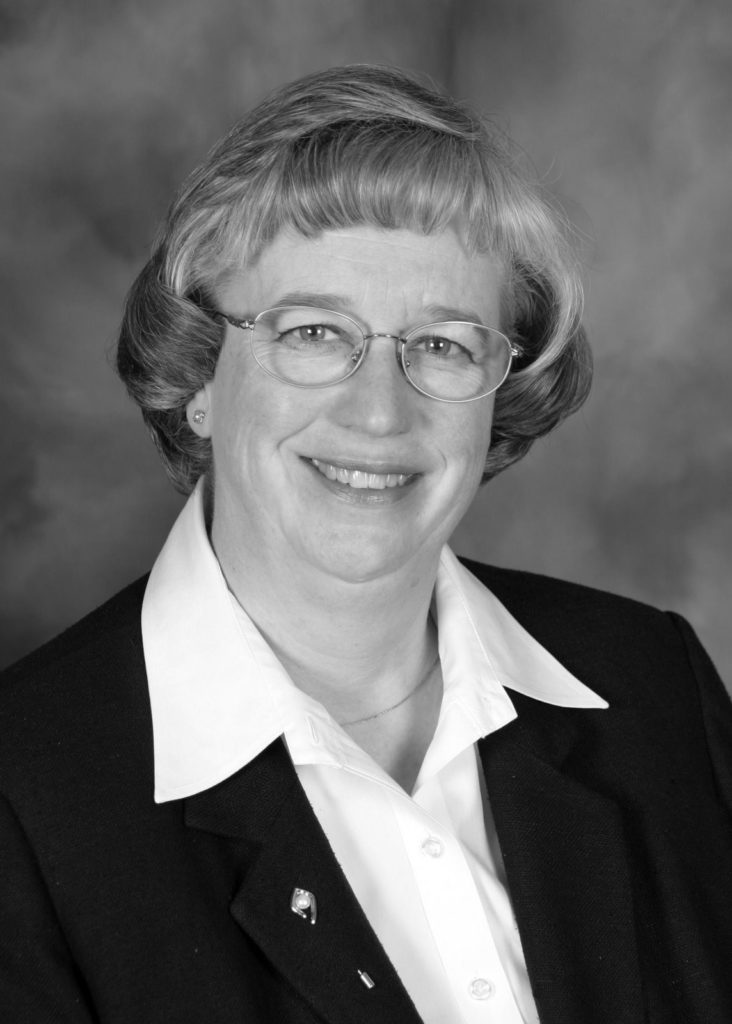 I'm delighted to introduce to you the District Manager of our new Northeastern Oregon District – Susan Daggett. I just sent out the following announcement about Susan's hiring to lead our efforts in Morrow, Umatilla, Wallowa, Union and Baker counties:



October 28, 2008

Contact: Thomas Bruner

Phone: 503-528-5650

E-mail: brunert@redcross-pdx.org

Red Cross Selects Leader 

For New Northeastern Oregon District

PORTLAND, Ore. – Wallowa County native Susan Daggett has been named as the Northeastern Oregon District Manager for the Oregon Trail Chapter of the American Red Cross effective November 3, 2008. The newly configured Northeastern Oregon District includes Baker, Union, Wallowa, Umatilla and Morrow counties. This five-county region will allow the Red Cross to draw on a larger pool of expertise and skills, provide services more effectively, maximize community resources and increase administrative efficiencies.

As District Manager, Daggett will be responsible for raising funds for programs and services; pursuing new health and safety training opportunities; developing and implementing emergency preparedness plans; building partnerships with community leaders and organizations; and recruiting and retaining volunteers. Daggett will oversee staff in the district's Pendleton, La Grande and Baker City offices, and ensure that counties without physical offices are well-served and represented.

"As a native Northeastern Oregonian, I appreciate the caring and compassionate attitude of the people of our region, and I am excited to combine these qualities with the Red Cross' excellence in volunteerism, disaster response and health and safety education," said Daggett. "Maintaining the vitality of rural Oregon's communities is extremely important to me, as this is home for my family, friends and neighbors."

Dagget comes to the Red Cross after 23 years at the Port of Umatilla, where she served as Director of Operations, handling federal and state grants and loans; public works projects; the Port's annual budget; and marketing of the Port to prospective industries. Prior to the Port of Umatilla, Daggett spent six years with First American Banking Company in Hermiston, Oregon. She holds a B.A. from the University of Oregon.

A long-time volunteer, Daggett currently serves on the Board of Trustees for Good Shepard Health Care System and chairs its Community Relations Committee. She has been President and Auction Chair of Altrusa International of Hermiston, and serves on the Two Rivers Correctional Institution Prison Advisory Committee.

"We are delighted to welcome Susan to the Red Cross team in Oregon," said Thomas Bruner, CEO of the Oregon Trail Chapter and Regional Executive for Oregon. "With her deep knowledge of and passion for Northeastern Oregon, we are in good hands."

Community leaders serving on the finalist interview panel were Dr. Dixie Lund, President, Eastern Oregon University; Gary Neal, General Manager, Port of Morrow; Bill Hansell, Chair, Umatilla County Commission; and Kari Borgen, Publisher, Baker City Herald. In addition, Kricket Nicholson, Executive Director, United Way of Umatilla-Morrow; and Fred Warner, Jr., Chair, Baker County Commission, provided input into the selection process.