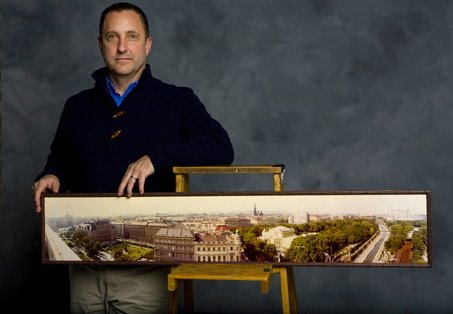 Yeah, that's our CEO and fellow blogger, Thomas Bruner. He was in The Oregonian on Christmas Day, talking about the very best gifts he's given and received.
Wanna know what they are? Read on…
Got: I spent a summer studying in Vienna and fell in love with the city. I was in my early 20s, and it was magical. I came back home and could talk of little else but Vienna. That Christmas, my grandmother gave me a black-and-white photograph of Vienna. It was a panoramic photo taken by a renowned photographer. On the card, she wrote three words: "Lest you forget." I still have the photograph. It reminds me of my grandmother, the city and my youth.
Gave: This was from a different trip. I'd gotten out of graduate school and was backpacking across Europe for several months. I stumbled into a jewelry story in San Sebastian, Spain. This incredibly dramatic necklace grabbed my attention. It was a solid piece of silver with 15 handcrafted individual amulets on it. It was like a protective breastplate. I thought about my mom who had a great life but who had been sick a lot. I bought it and lugged it around for two months. It never broke, and I gave it to my mom for Christmas. She died several years later, and I got the necklace back. I have it today, and it reminds me of her.
The article also mentions how old Thomas is, but I'm not sure he wants me to re-iterate that piece of info on the blog. I'll just say that he doesn't look a day older than 47…