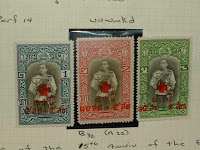 My uncle is, so yeah, I know all about
philately
. And, believe it or not, he makes a living buying and selling to collectors stateside and abroad. Who knew stamps could be so lucrative?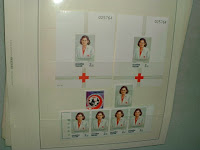 If you're into philately yourself, you might want to check out
this collection
of Thailand Red Cross stamps. There are a few that are "in honor of the 15th anniversary of the founding of the International Red Cross Society" and some that commemorate the 60th anniversary of the Siamese Red Cross Society. You can also check out postcards from a variety of "Red Cross Fairs" held over the years (I love the one from 1960, myself).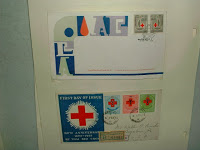 All in all, the
collection of Red Cross stamps
is pretty spectacular. If you're interested in owning them youself, you can place a bid now
right here
.