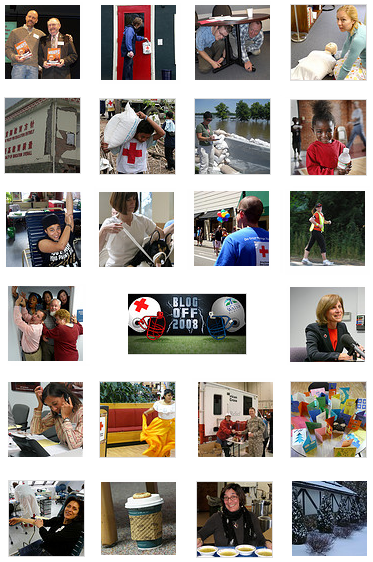 If you go over to The New York Times you'll find a huge, interactive gallery of truly stunning photos from 2008. The Red Cross was a part of many of these events in various ways so I encourage you to check it out.
Since I know you're up to your ears in year-end-wrap-up lists, I'm just going to bullet the basics and let you click if you want to read more on our year's events:
That's not even half of what we did this year, but you get the point. From small to huge, from celebratory to sad to inspirational, this year has been full of memorable events.
Now on to 2009…  let's hope it's filled with less disaster and more preparedness.