Singles CPR: Calling All Men!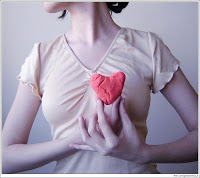 So we're less than one week away from the event of the year…Singles CPR. And so far, so good!
We've already had some nice coverage — KPAM's Bob Miller talked about the class on his morning show and The Oregonian's Joe Rojas wrote up this nice article that's now online and will be in the paper on Wednesday. What's more, KPTV mentioned it on their broadcast last night.
But I'm most excited about the fact that The O's Kimberly Wilson will be coming by the class on Saturday to get some video for their website. When I spoke with her, she was really excited about paying us a visit and had already urged some of her single co-workers to sign up.
In other news, we ran the numbers again and the tables have turned. Now more than half of the attendees are women, so GUYS, this is a great opportunity for you to meet smart women who are (or will soon be) capable of saving your life.
Robin and I are busily securing heart-shaped cookies, wine, beer and V-day decorations. The instructors are busily crafting fun icebreakers. And YOU should be busily signing up before the class fills!
Image courtesy of Gabriela Camerotti