Vikings Throw Gauntlet At Beaver Blood Drive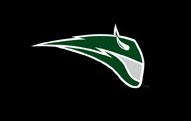 The Civil War Blood Drive might just have some competition.
It's true; students over at Portland State are trying to give Oregon State a run for its money…or at least a run for its blood.
According to this article, on Feb. 3, PSU broke their school record by collecting 217 units of blood in two days — that's 197 percent more blood than last year alone.
Though PSU's numbers are impressive, OSU still holds the overall record with around 1,000 units of blood donated over the course of four days.
Joseph Shockley, our Red Cross high school and college representative (and a blog reader!), credits Gwyn Ashcom, PSU's outreach coordinator, for helping students get signed up. Says Ashcom, "The Red Cross and I are trying to increase the number of drives a term so we can start beating OSU and U of O as the state school with the most active community."
Competition or no, the main goal is to bring in blood donations and get all students — regardless of alma mater — involved. When you need more than 5,000 units a week to meet Pacific Northwest hospitals' needs, Beaver, Duck or Viking blood is all welcome!