Heater Meals: Hot Food in an Emergency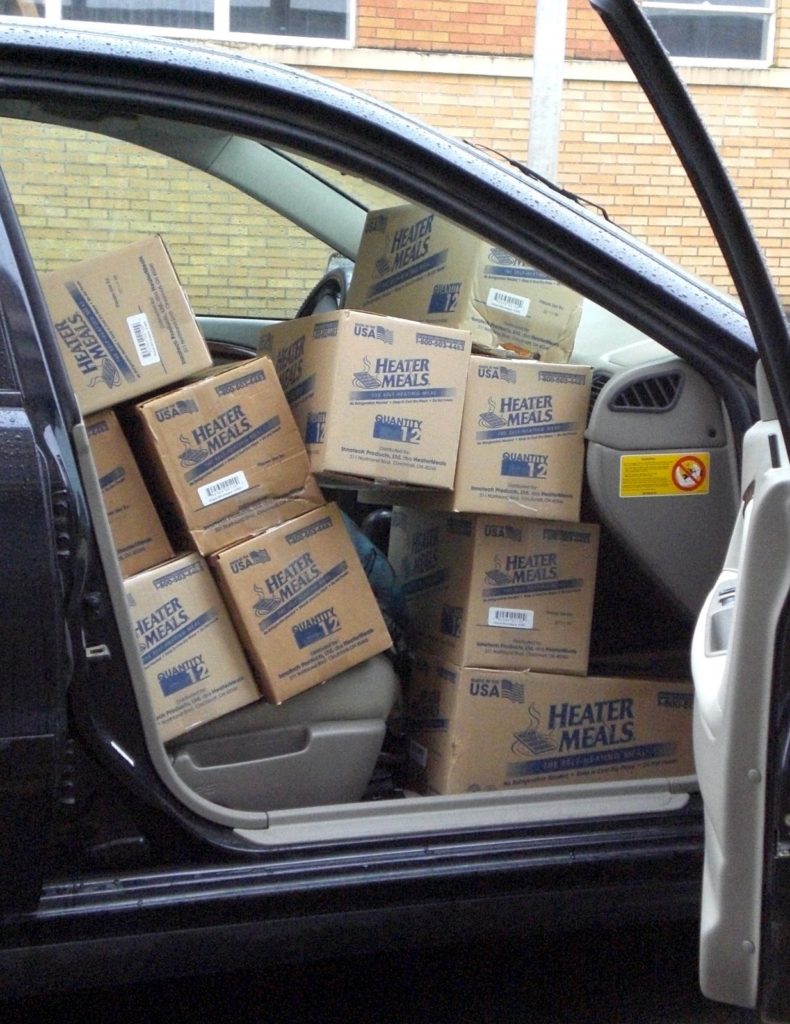 Imagine this scenario…your house is under water, you've lost electricity, you're wet and cold, and you're hungry. That's where a Red Cross heater meal comes in to play.
A heater meal is a self-contained breakfast, lunch or dinner with a self-heating element that requires no power. With a shelf life of 3-5 years, heater meals are important to stockpile in disaster-prone areas, including the Oregon Coast.
As I was heading out on my recent visit to our Clatsop County office, one of our quick-thinking volunteers loaded up my car with 30 cases of replacement heater meals for the coast.