Let's Give 'Em Something To Talk About…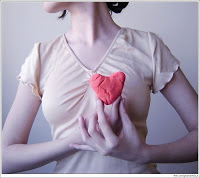 Q: What's more fun than me talking about how much I love Singles CPR?

A: Everyone else talking about how much THEY love Singles CPR!
Check out these links to posts about Singles CPR in the blogosphere…
Our PDX Network — Talk to more than a mannequin in this CPR class
GoodNews PDX — We Met In CPR Class…
In Case of Emergency, Read Blog — "Singles CPR" Makes A Match, Creates A Fun Model
Special thanks to Angel Venable from Our PDX Network for taking the time to chat with me and blog us again. She's a Singles CPR graduate and offers this advice — "be sure to get their number and perhaps strive for a post-class 'refresher course.'"
Well stated, Ms. Venable!
Image courtesy of Gabriela Camerotti