Tweet For Us To Take Home $100K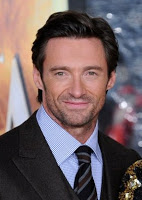 This just in…
Hugh Jackman will donate $100,000 to one individual's favorite non-profit organization. All you have to do is convince him why in 140 characters or less.
I encourage you to send a tweet to @RealHughJackman telling him why you think the Red Cross (or more specifically, @RedCrossPDX) deserves his donation.
Let's prove just how beneficial using Twitter can be!