Going Organic In Honor Of Earth Day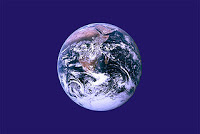 Today is Earth Day and I thought I'd do a little investigating and see what help the World Wide Web could give us when it comes to organic products for first aid and disaster kits.
First, I wanted to point you towards this article, written by a family who put together an all natural, organic first aid kit for their child. They included everything from aloe vera to vinegar and the article gives a little explanation of why each item is important and how it works.
Once the herbal part of the kit was complete, they took a look at the Red Cross recommendations and added things like bandages, hand sanitizer and gloves.
If you're part of a family that eats organic, steers away from medications and towards all things non-toxic, I highly recommend checking this out.
For those who aren't interested in putting a kit together themselves, I spotted two organic options that need supplementing, but could be a good place to start. From overseas, there's this one and from here in the states, here's another.
Looking for 100% organic items for your disaster kit? You might check this option out as well.
But no matter what you pursue, we strongly recommend starting with these instructions for putting together a disaster kit and a first aid kit. Just remember — earth-friendly doesn't have to mean unprepared!