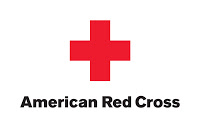 There's a debate raging on the blog Overthinking It, and you won't want to miss out on what's sure to be an earth-shattering outcome — the determination of the best logo in the world.
Among the competitors are Starbucks, Sun Microsystems and, of course, your very own Red Cross.
The reasons we get props? The red cross can't be mistaken for anything, it appears everywhere (including the health packs in video games) and, well, it's the RED CROSS and it's life-saving.
I've heard it described as the only logo that can protect your life on a battlefield, which makes it awe-inspiring, indeed. And, just because I adore this blog post, here's a little more info about our logo.
What do you think? Does the Red Cross have the best logo in the world? Go here and click through the other candidates to vote at the very end.