CPR4LGBTQ: Do You Know What It Means?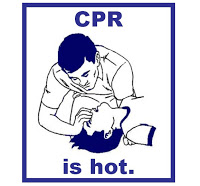 Before you Red Dress, Red Cross!
This Saturday, the Oregon Trail Chapter will offer the first in a new series of classes: CPR4LGBTQ. Held in the comfortable, casual "living room" at Q Center, these classes are aimed at – and taught by – members of the LGBTQ community. In fact, $5 of every registration goes back to supporting Q Center.
While HIV/AIDS and breast cancer continue to be hot topics within the LGBTQ community, heart health and safety affects all Oregonians. The more people trained in CPR – gay, straight, married or single – the more lives saved. Sign up now!
Image courtesy of Lorraine Cink