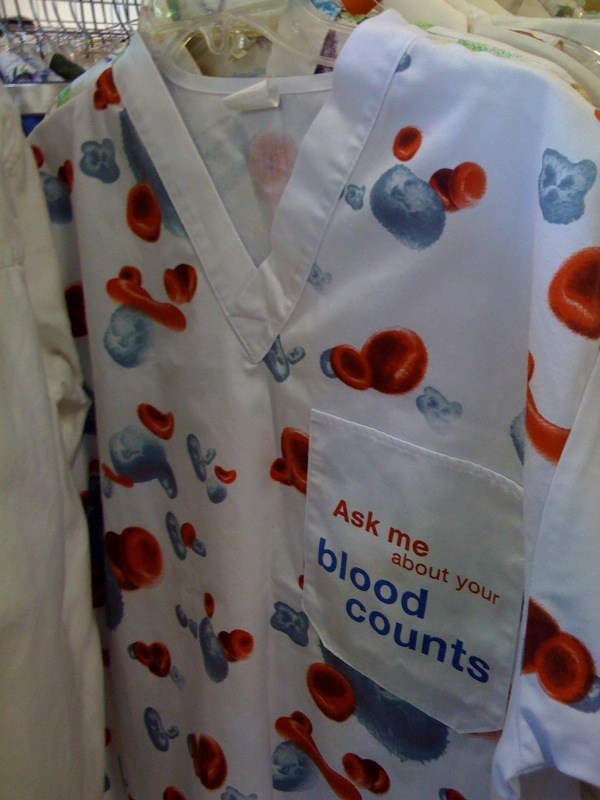 Robin, Lise, and I have more in common than our love for all things Red Cross; as true Portland girls, we also love to thrift shop!
Over the weekend Robin found this totally awesome blood cell shirt (scrubs maybe?) at a local thrift store. It's half hideous, half amazing, and I think I'd probably wear it to work. What could be more perfect for "casual Fridays"?
It goes to show that there's blood everywhere…even at our local thrift shops!