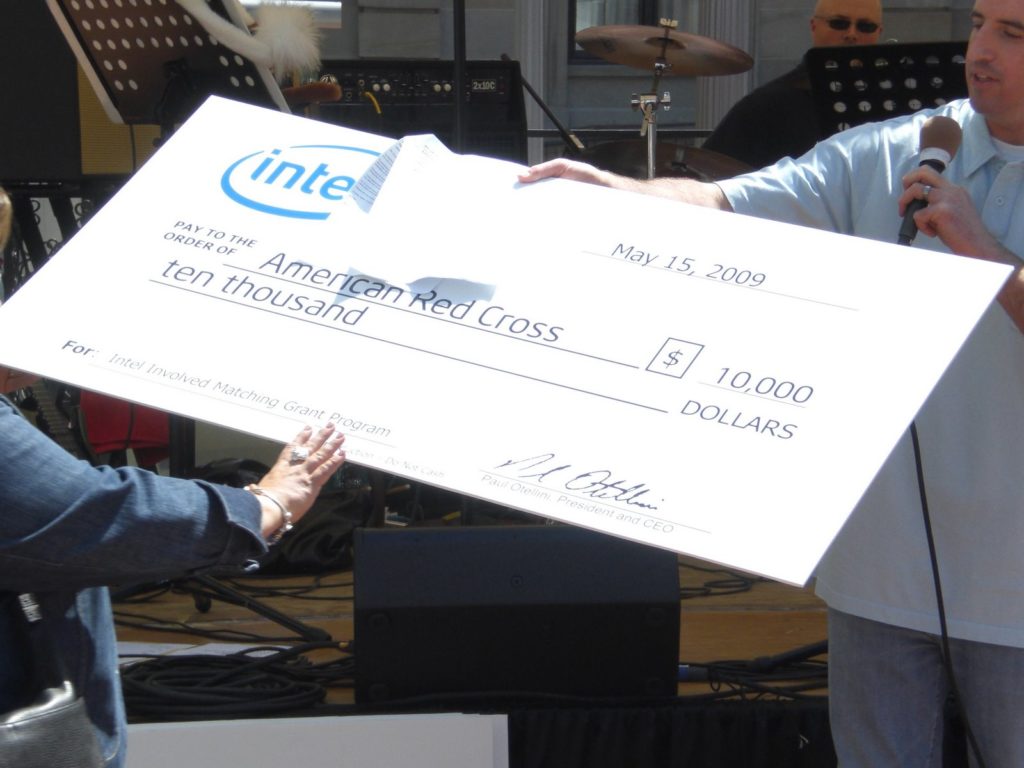 It's giant in more ways than one, huh?
TV personality Drew Carney was nice enough to present this check for $10,000 to our own Maree Wacker at a celebration today in Pioneer Courthouse Square.
Why the celebration? Because Intel's incredible employees spent hours and hours volunteering on behalf of wonderful organizations like ours…and Intel supports those efforts with a corresponding amount of cash.
If you want to volunteer, read on. And with any luck, your employer will follow Intel's lead and make a matching donation for your time!