Sign The Petition: Teach the Geneva Conventions In Our Nation's Schools!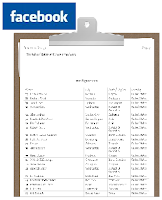 "Steward of conflict resolution." I like that title. What if every American child grew up to be one?
That's why I've signed 
this Facebook petition
 calling on our nation's schools to make sure that every American child grows up well versed in International Humanitarian Law.
If you read our weekly
Worldwide Wednesday Wrap-Ups
, you know the struggles of so many civilians around the world who are living in the midst of armed conflict. 
About this Petition:

The United States plays an important role in foreign affairs. Accordingly, international humanitarian law should be taught in our schools to ensure we continue to understand and observe the limits of armed conflict.

Schools should teach students about the Geneva Conventions. Humanitarian law education helps students understand the challenges and limits of war, and in the process, reduces human suffering from armed conflict.

To educate students about the importance of international humanitarian law, the Red Cross developed Exploring Humanitarian Law (EHL), a non-partisan school curriculum that presents multiple viewpoints. Students learn that there are no easy answers in war and that armed conflict inevitably raises serious dilemmas and trade-offs. Teachers report that it is easy for them to incorporate EHL into their existing curricula, and that it has a track record of engaging and inspiring their students.

As Brigadier General Patrick Finnegan (the Dean of the Academic Board at West Point) says, "[it] is essential to understand and respect the rule of law because that defines what we are about as a nation and the leader of the free world. When others do not respect or follow the law, it is even more important that we remember who we are and what we stand for as a country. The American Red Cross EHL program helps young people understand not only what is legal, but also what is right."

Please note that in order to continue to enjoy the confidence of all, the American Red Cross may not take sides in hostilities or engage at any time in controversies of a political, racial, religious or ideological nature. As a part of its mission, the American Red Cross helps to raise awareness about international humanitarian law. (show less)
The Desired Outcome of this Petition:

School districts should incorporate a curriculum that teaches students about the Geneva Conventions. We will petition school district superintendents to include the Exploring Humanitarian Law program in secondary schools. Through this curriculum reform, our nation's students will become more civically engaged and stewards of conflict resolution.
Let's reach that 100,000 signatures!