Give Blood. Get Discounts. Shop!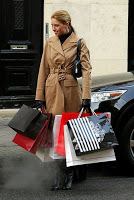 Do you like to shop? Do you like discounts when you shop? (Who doesn't?!)
Tomorrow (7/2), the
Woodburn Company Stores
in Woodburn, Oregon are hosting a blood drive. In addition to the usual cookies and post-donation treats, all presenting blood donors will be rewarded for their generous donation with a VIP shopping guide full of coupons to select Woodburn Company Stores. Presenting donors can also enter to win 1 of 3 $20 gift cards to Kenneth Cole Company Stores and will receive 20% off their purchase when they flash their "Be Nice To Me" or "I Tried" donor sticker to stores.
Sounds like a sweet deal to me!
To make an appointment to donate blood at this blood drive, click
here
.