"Whether The Weather" With Letterpress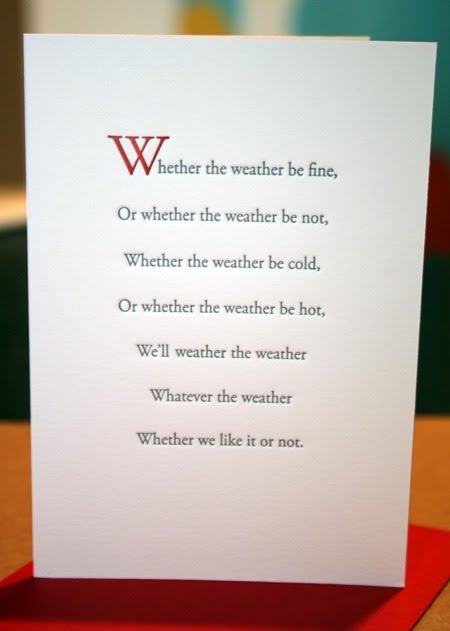 I love letterpress. There's just something about the indentation of each design, the heavy card stock, and the overall heft and weight that just feel somehow special. Unique. Classy. Handmade.
That's why I'm particularly excited about our latest venture via the Neighborhood Notes Partnership Project. We met with LeeAnn Dolan at Ecru Modern Stationer (the BEST place to pick up classy cards!) and brainstormed how we might work together.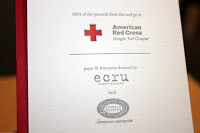 The end result? These stunning letterpress cards, crafted with the help of the incredible Julie at
Studio Olivine
.
The message — a classic nursery rhyme — is simple, sweet and perfect for any occasion. And the price — just $4.95 — is well worth it, knowing that every single cent will go to help your local Red Cross achieve our mission of saving and rebuilding lives here in Oregon.
So stop by Ecru in the Pearl today and pick up your card. Supply is limited!