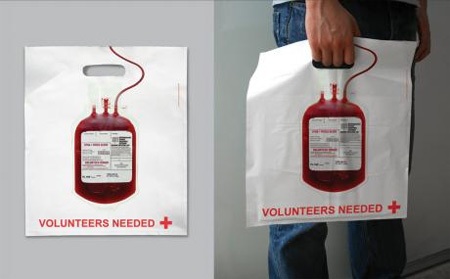 Shopping that inspires good deeds… the best kind of shopping!
The need for volunteer blood donors is constant. Please make an appointment to donate blood. Call 1-800-GIVE-LIFE or visit givelife.org.
We won't ask you to fill up the entire bag pictured here… we just want a little pint of blood!
Photo from karlaburns blog