Mommy Questions? We've Got Answers…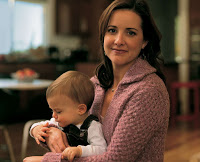 If I were a new mom, I'd have lots of questions…
Breastfeeding or formula?

Cloth or disposable diapers? (Or better yet, these!)

And, most important, where do I find the pinkest, poofiest dresses?
I'd also wonder what to do if my baby ever had an emergency. Blue in the face? Dropped by a sibling? Choking on a teeny toy?
So many questions…and so many answers. You can find 'em all at our Infant CPR for New Parents class, coming up at Milagros Boutique.
It's not a CPR certification course, but it is a great way to learn the basics for your child. And, best of all, you'll be able to bring your newborn along, guaranteeing that you won't have to leave their side for an instant.
Thursday, October 29
6-8:30 p.m.
Milagros Boutique, 5433 NE 30th Ave.
Register at www.oregonredcross.org/milagros