Watching TV Is Good For You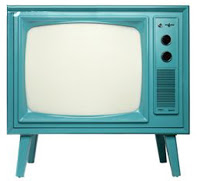 Yeah, I know. Watching TV is bad for your health — it stops you from getting outdoors and being active and it doesn't challenge your brain.
But if you watch TV this week, it might just move you to take action.
Starting on Oct. 19, network tv shows are incorporating themes about service and encouraging viewers to visit the iParticipate Web Site to find volunteer opportunities. If you're not already familiar, iParticipate is supported by the Entertainment Industry Foundation and mobilizes the entertainment community to inspire a new era of service and volunteerism.
So how will shows work the concept of service into their storylines? Here are just a few examples:
ABC
Desperate Housewives: The women on the block organize a Neighborhood Watch group.
Jimmy Kimmel Live: The late-night host volunteers for Habitat for Humanity.
CBS
CSI: NY: As a volunteer for the fictional Manhattan Parks Volunteer Medical Unit, a member of the crime-scene team treats an injured executive in a park.
Gary Unmarried: The title character's daughter volunteers at an animal shelter and brings home a rescue dog.
Fox
Brothers: The brothers volunteer as assistant coaches for their dad's high-school football team.
'Til Death: A friend of the family frets over whether to accept money from his wealthy father when he would rather do public-service work.
NBC
The Biggest Loser: Contestants volunteer at the Los Angeles Regional Food Bank.
Parks and Recreation: Episode involves KaBoom, a real-life charity that builds playgrounds, in the parks department's continuing efforts to turn an abandoned construction pit into a park.
Have you spotted any volunteer references on TV this week? Let us know whether you think this national campaign will have an impact on your interest in giving your time to a worthy organization (hint, hint).