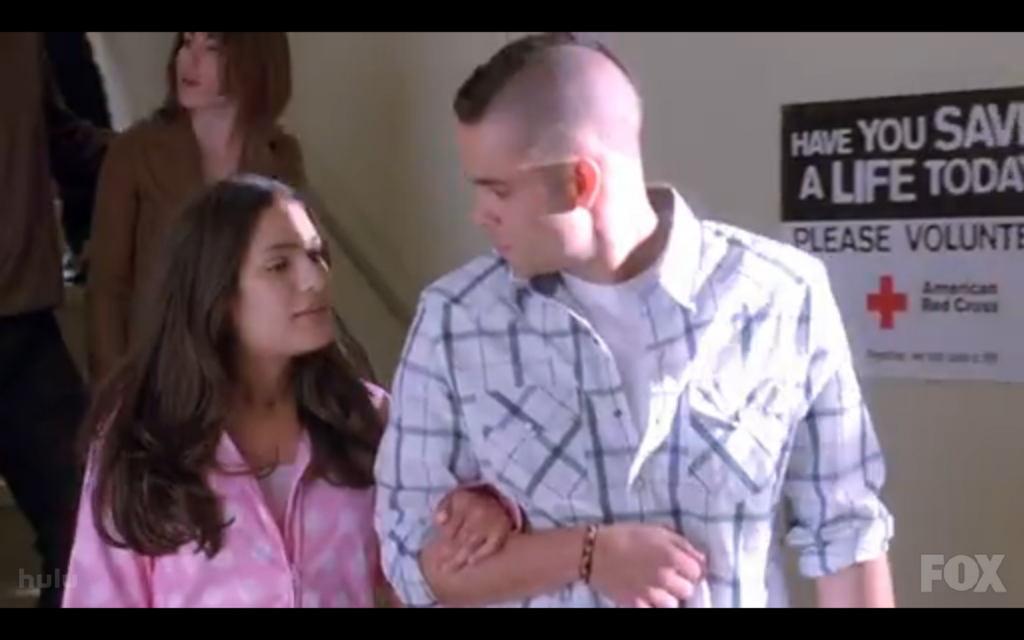 Wednesday is my new favorite night. Why Wednesday, you might ask, when it's only half-way to the weekend? Because Wednesday, I might say, is the night I come home from the gym, slap on a face mask, open a bottle of red, and hit the couch to watch my new favorite show Glee!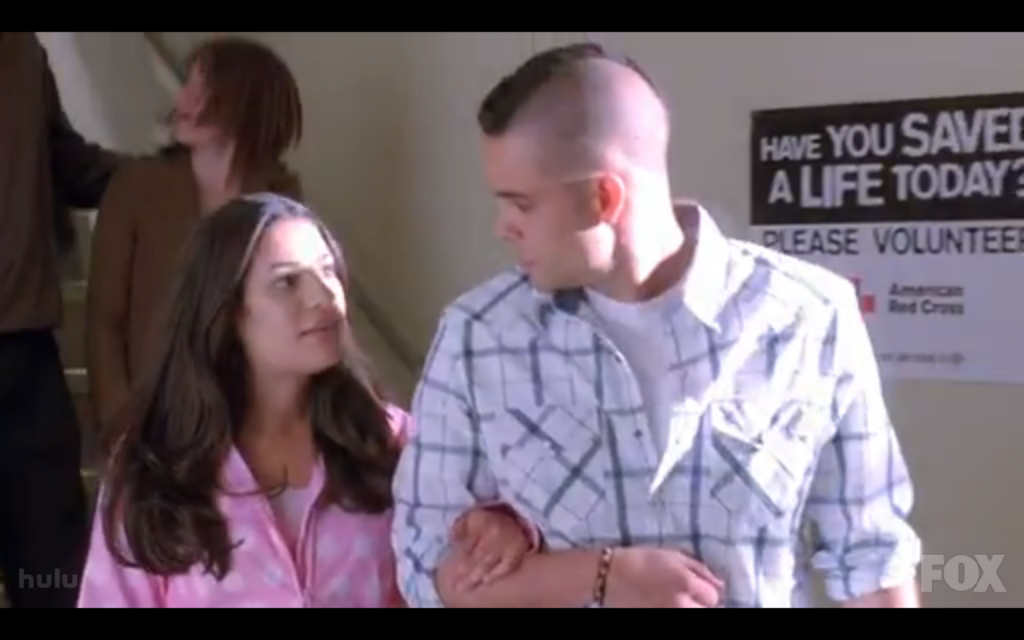 With stylish, handsome, and hilarious actors, swoon-worthy love stories, witty dialogue and entertaining song and dance scenes, there isn't a whole lot I don't love about Glee. It almost (almost) makes me want to go back to high school to start a glee club. If only I could sing…
Last night's episode of Glee gave me yet another reason to love the show. While characters Rachel and Puckerman flirted their way down the hallways of their high school, I noticed a familiar sign on the wall behind them… a Red Cross volunteer poster! See it in the background of the screen shots? Pretty awesome. Red Cross volunteering must be cool if it's mentioned in Glee.
To find out more about how you can help save lives through volunteer work with the Red Cross, click
here
. We need your help… and so do the people whose lives you could help touch.