Singles CPR: Now Shorter And Cheaper!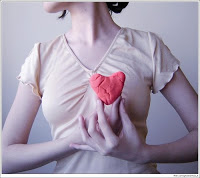 Is it too early to be sad and depressed about spending Valentine's Day alone…again? Yeah, I didn't think so.
But here's something that might bring a little spring to your step — Singles CPR will return on February 14!
This time we're headed to the Genoa Room at Hotel Lucia, thanks to the partnership of the fine folks at Typhoon!. Class participants will mix and mingle at Bo Asian Bistro, enjoy light appetizers from Typhoon!, truffles from Pix Patisserie and a ton of pretty fantastic doorprizes.
They'll also get a free two-week membership to the Portland Mercury's Lovelab Personals…the best place in PDX to hook a hipster.
What's more, this year's event is shorter and cheaper, and there's nothing not to like about that. We'll teach you the skills to save a life in just two hours and at the low, low price of $20. That's 1/2 the time and 1/2 the cost of previous Singles CPR events.
Why the cuts? Because our intention has always been to get as many people as possible trained and we didn't want time or $$ to stand in the way. $40 was a lot to spend when you don't need certification; in this economy, $20 is an easier investment.
And speaking of certification, let me be clear. This is not a certification class. However, you can apply the $20 cost to a full certification course, so you're really not losing out on anything. Best of both worlds, I say.
I'd advise you to sign up for Singles CPR now, 'cuz judging from last year, this will be a full house and one holiday celebration you won't want to miss!
Image courtesy of the fabulous Gabriela Camerotti!