Eat, Drink, Shop and Support Disaster Relief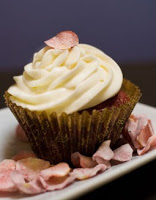 Leave it to Portlanders to find creative ways to support disaster relief!
– The PDX Neat Sheet has posted an ongoing list of local boutiques donating a portion of their proceeds to relief efforts (either via Red Cross or Mercy Corps in most cases). Shops include Milagros (who also hosts our Infant CPR classes!), Loyly Sauna & Steam, Clever Cycles, Xtabay Vintage and lots more!
– We're currently ironing out the details of Paint The Pearl "Red For Relief" – an all-day Saturday event for which Bishops Barbershop, Cupcake Jones, Imelda's, Jinx Lounge & Vault Martini Bar will donate proceeds to Red Cross relief efforts in Haiti. Red velvet cupcakes for all!
– Local Etsy designer Kaleah Ott has yet again offered her amazing talents to fashion purses out of pop tops! $100 from the sale of each incredible bag will be donated to Red Cross Haiti earthquake relief efforts. See them here and here.
If you're an artist, business owner, food cart vendor, musician or any other type of Portlander who wants to support earthquake relief efforts, we'd love to chat with you. Get in touch anytime!