Cancer can be prevented too.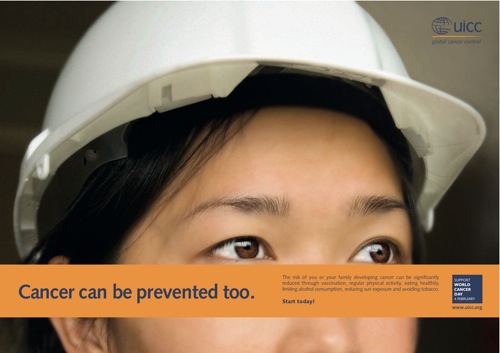 When I was 14-years-old, my grandfather passed away of lung and throat cancer. It was—and remains to be—the saddest moment of my life. I think and dream of him often and wish that I could go back in time, take the Marlboro out of his hand, and throw away his remaining packs of cigarettes. When he died, I vowed to honor him by never smoking; thinking of him makes this more than easy.
Today, February 4, is World Cancer Day, an initiative led by the International Union Against Cancer (UICC). Its intent is to bring global awareness to the life-threatening disease. This year's campaign focuses on cancer prevention; about 40% of cancers are thought to be preventable.
More than 1 million Americans are diagnosed with cancer each year. Many of them will need platelets and blood transfusions, sometimes daily, during their chemotherapy treatments.
Call 1-800-RED CROSS or visit redcrossblood.org to make a potentially life-saving blood donation.
Photo from the World Cancer Campaign website.