Giving Blood is for Lovers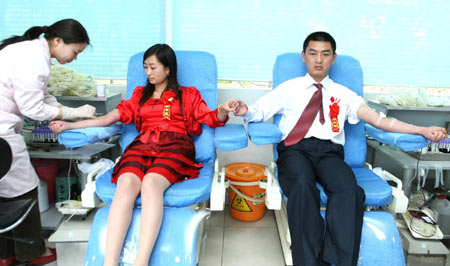 Still don't know where to take your Valentine this weekend? I can't think of anything more heart-warming than helping to save lives together.
Blood donor duos are absolutely adorable (and sexy, as mentioned). Check out this newly-wed couple to the left. They donated blood together immediately following their wedding ceremony. How sweet is that?
Much better than a box of chocolates, if you ask me…
Photo courtesy of Xinhua.