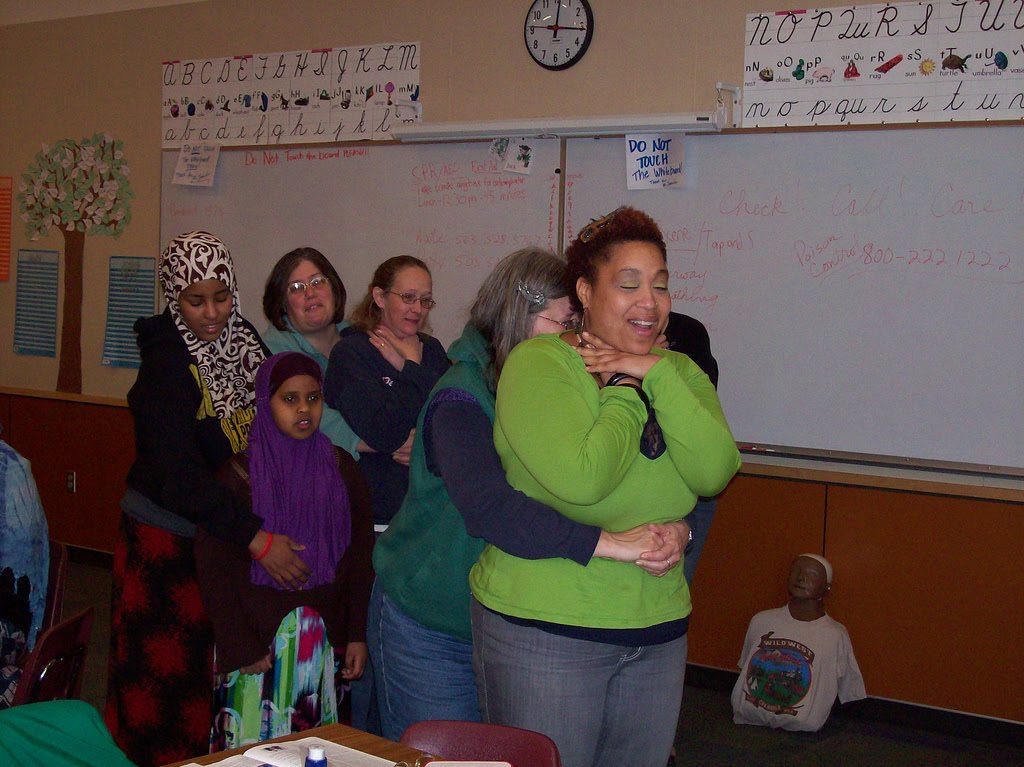 Our Red Cross Flickr page is updated! I wanted to share two links for recent events that occurred along with, of course, Flickr links:
1. Chinese New Year – The Red Cross came out and rocked this event for the year of the tiger! Almost every fair attendee left with a Red Cross bag full of life-saving information (for speakers of English or Chinese), as well as gifts and fortune tellers! See the slideshow here!
2. New Columbia/Tamarack classes – Two Saturdays resulted in Red Cross training for New Columbia/Tamarack neighborhood members, with 26 participants now trained in CPR/AED and First Aid and 10 now trained in Babysitting! These classes were offered free of charge to the participants, thanks to a generous grant from State Farm Insurance! See the slideshow here!